TRANSLATE YOUR WORDS/MESSAGES
in both traditional and simplified Chinese characters
to reach more potential Chinese readers worldwide.
Chinese Tattoo Words Collection
2-character edition
collection of 1035 traditional/classic 2-character words
which are good for Chinese tattoo designing ideas
P0 | P1 | P2 | P3 | P4 | P5 | P6 | P7 | P8 | P9 | P10 | P11 | P12 | P13 | P14 | Next >>

親情
family love
affection of family

親愛
dear
darling
loving
beloved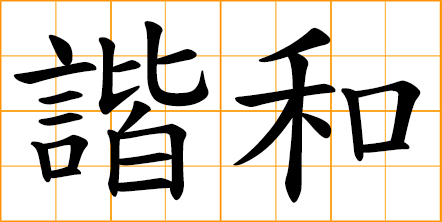 諧和
harmonious
concordant
accordant
melodious
tuneful

遺愛
sweet memories left behind
remembrance of somebody's love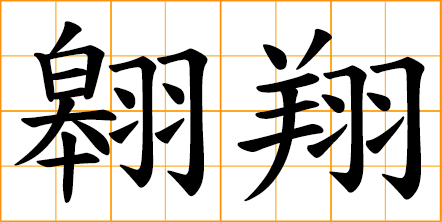 翱翔
soaring
hovering
circle in the air
fly high in the air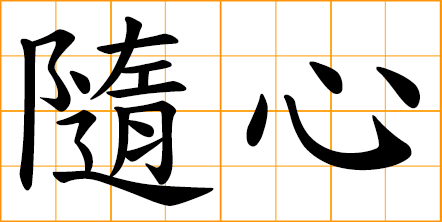 隨心
have one's own way
do what one desires
follow one's inclinations
act where one's mind reaches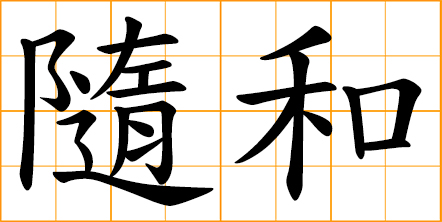 隨和
amiable
easy going
complaisant
approachable
accommodating
friendly and affable

隨意
as one please
as you wish
according to your wish
have no restraint

隨緣
let it be
leave it to fate
comply with destiny
follow the serendipity

靜心
ataraxia
calm one's mind
peaceful mind
tranquillity of mind
mental serene calmness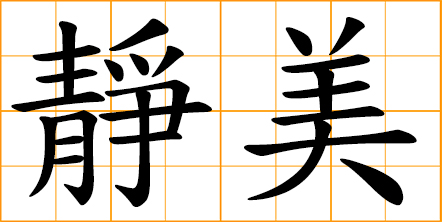 靜美
calm and beautiful
tranquil beauty
quiet beauty

靜謐
quiet
calm
tranquil
peaceful

龍女
Dragon Girl
Dragon Daughter
daughter of the Dragon King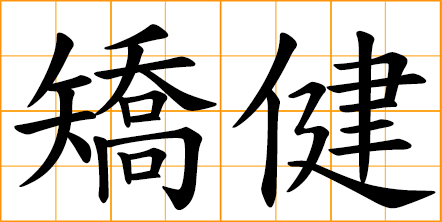 矯健
vigorous
robust physique
strong and healthy

矯捷
agile and brisk
sturdy and nimble
athletic nimbleness
vigorous and nimble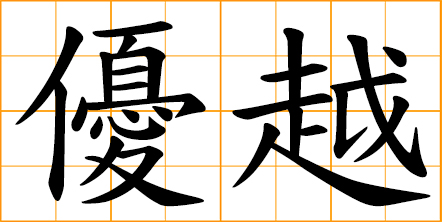 優越
superior
superiority
supercilious
superior to others

優雅
graceful in manner
refined and stylish
elegant and graceful
polished and charming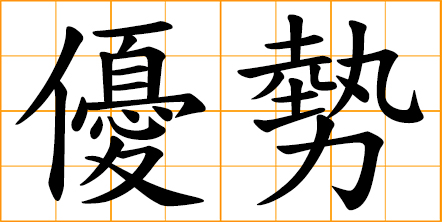 優勢
upper hand
superior position
favorable position
advantageous position
dominating or controlling position
superiority and influence over others

勵志
inspirational
motivational
encouragement
spiritual inspiration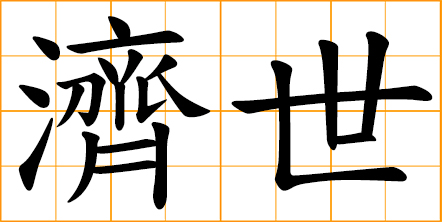 濟世
benefit the world
help the world

療癒
healing
therapeutic
stress-relieving
comforting treatment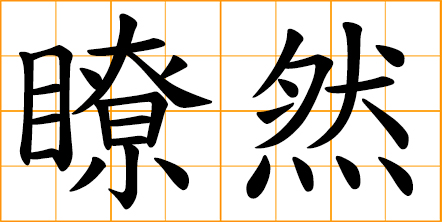 瞭然
clear and evident
understand clearly
plain and fully understandable

瞭解
to understand
understanding
comprehension

聰明
clever
bright
smart
intelligent
quick of comprehension

聰敏
smart and clever
bright and keen
intelligent and delicate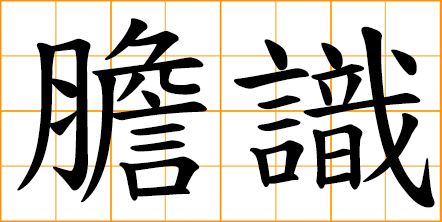 膽識
savoir-faire
courage and insight
daring with superior judgement

應變
adapt oneself to crisis
cope with a contingency
prepare oneself to changes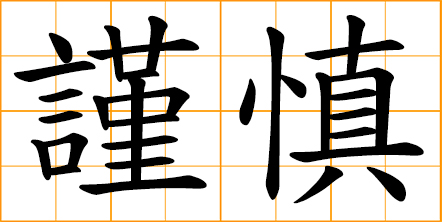 謹慎
careful
cautious
discreet
prudent
reticent
wary

禪定
meditation in Zen
deep meditation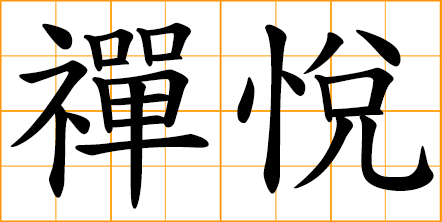 禪悅
bliss of dhyana
delight of Zen enlightenment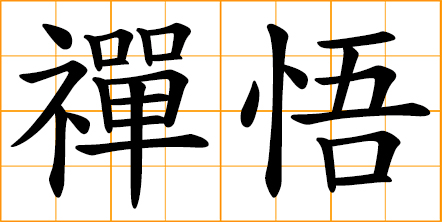 禪悟
awakening to Zen
enlightening to Zen

禪機
Zen allegory
moral of Zen
subtleties of Zen

薪傳
Passing on a good tradition.
Torch of learning is passed on.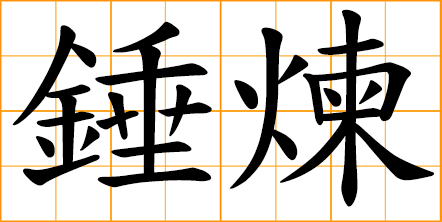 錘煉
to forge
to temper
steel and temper
hammer into shape
harden and strengthen

縱情
indulge oneself
content one's heart
set oneself free
enjoy the pleasure of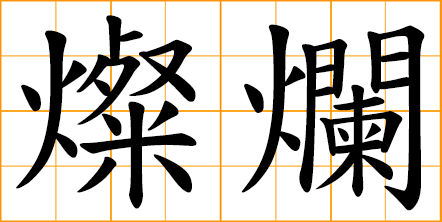 燦爛
brilliant
radiant
splendid
resplendent
smile dazzlingly

繆思
Muse
goddesses of the Muses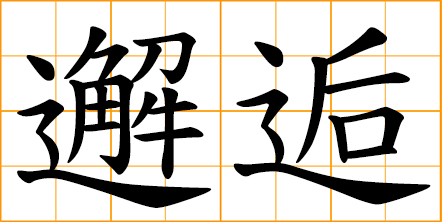 邂逅
encounter
casual meeting
unexpected meeting
meet unexpectedly

鍾情
be fond of
strong liking
deeply in love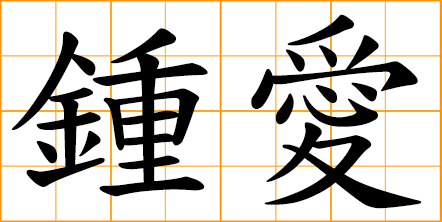 鍾愛
to cherish
to treasure
to dote on
to love deeply
be very fond of

謙和
modest and amiable
gentle and modest
humble and peaceful

謙恭
courtesy
respectful
humble and polite
modest and courteous

謙虛
modest
unassuming
self-effacing

豁達
open-minded
broad-minded
magnanimous
generous and sanguine
optimistic and open-minded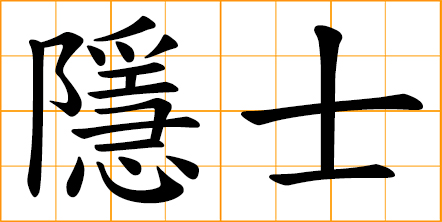 隱士
hermit
recluse
retired scholar

謫仙
exiled celestial being
(descend to the world)

翹楚
dignitary
leading figure
outstanding talent
eminent personage
the best of the field

轉世
reincarnation
transmigration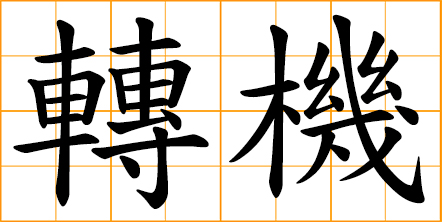 轉機
good chance
turning point
a favorable turn
(from bad to good)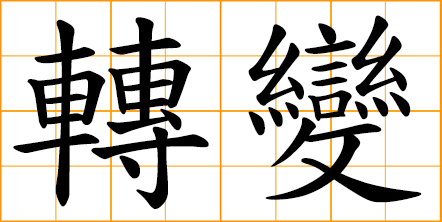 轉變
to change
to convert
to transform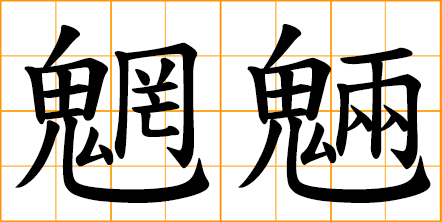 魍魎
sprites and goblins
monsters in woods
demons and monsters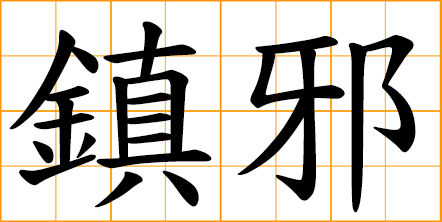 鎮邪
subdue the evil
keep down demons
drive away evil forces
suppress the viciousness
stamp out the devilishness

鎮定
calm and steady
cool and composed
collected and unruffled

闖關
pass challenges
force a breakthrough
overcome a barricade
crash through a barrier
battling through difficulties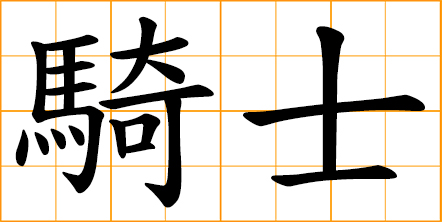 騎士
knight
cavalier
horseback rider
rider (bike, horse)

瀟灑
charming
stylish dashing
casual and elegant
dashing and refined
handsome and charming
elegant and unconventional
prepossessing and unrestrained

麒麟
kylin
kirin, qilin
Chinese unicorn

穩重
sedate
dignified
steady and calm
staid and prudent

穩健
firm and steady
moderate and safe
do things steadily without hurrying

關愛
affectionate
loving care for
care and cherish
concern and love

關懷
to care
to solicitude
concern about
loving care for

關鍵
crux
key factor
crucial point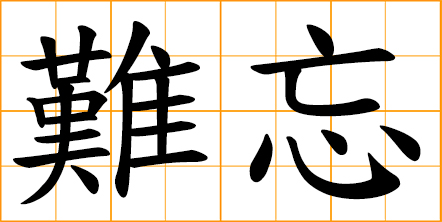 難忘
memorable
unforgettable
hard to forget
indelible impression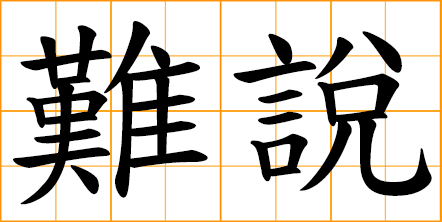 難說
hard to say
no one can tell
difficult to speak out
you can never tell
not easy to express with words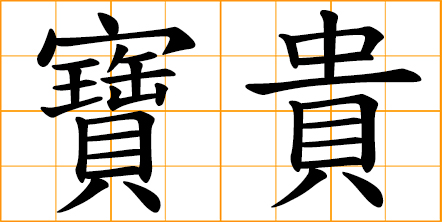 寶貴
precious
valuable
of great value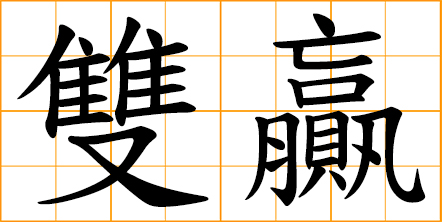 雙贏
win-win
profitable to both sides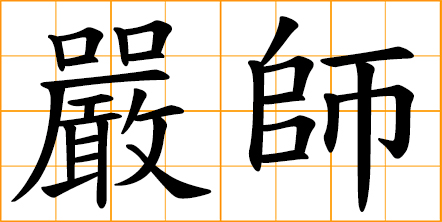 嚴師
strict teacher
severe teacher
disciplinarian

嚴格
strict
stern
stringent
exacting
rigid discipline
following rules strictly

嚴肅
solemn
serious
deep sincerity
formal and dignified
acting or speaking sincerely
P0 | P1 | P2 | P3 | P4 | P5 | P6 | P7 | P8 | P9 | P10 | P11 | P12 | P13 | P14 | Next >>
---
TRANSLATE YOUR WORDS/MESSAGES
Your art design inspiration in classic Chinese words and verses!
Design ideas for Kung Fu, Martial art teaching and learning,
Tattoo, Engraving design, Congratulation cards, Epitaph, grave markers,
Your poetry, blog articles, websites, letters, special messages...
in both traditional and simplified Chinese characters
to reach more potential Chinese readers worldwide.
---