TRANSLATE YOUR WORDS/MESSAGES
in both traditional and simplified Chinese characters
to reach more potential Chinese readers worldwide.
Chinese Tattoo Words Collection
1-character edition
collection of 405 traditional/classic Chinese characters
which are good for Chinese tattoo designing ideas
P0 | P1 | P2 | P3 | P4 | P5 | Next >>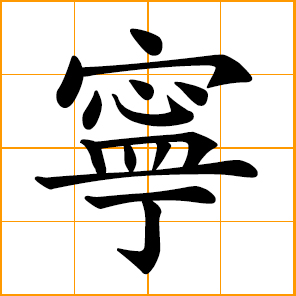 寧
tranquil, peaceful
serenity, tranquility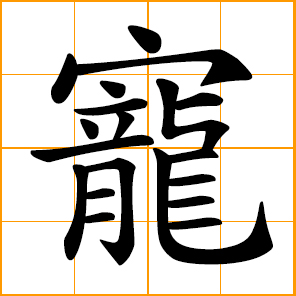 寵
to spoil
to pamper
to favor
dote on

寶
treasure
precious, valuable
darling baby
treasured child
highly valued object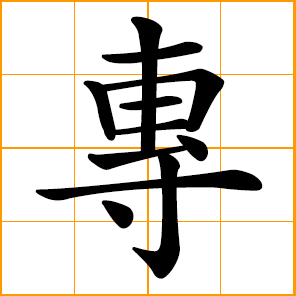 專
special
exclusive
to focus
to concentrate
to specialize

尊
to honor
to respect
to esteem
to venerate
honorable, respectable
dignity, esteemed greatness

巧
clever, witty, ingenious
artful, skillful, cunning
coincidence, fortuitously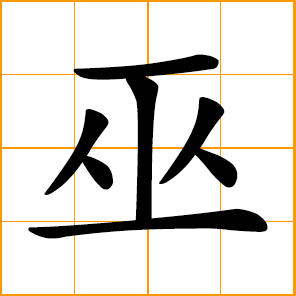 巫
wizard or witch
witchcraft, sorcery

帥
handsome
dashing, smart-looking
commander-in-chief
commanding general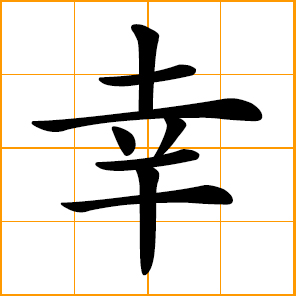 幸
lucky, good fortune
fortunately, luckily
wish well
feel joy for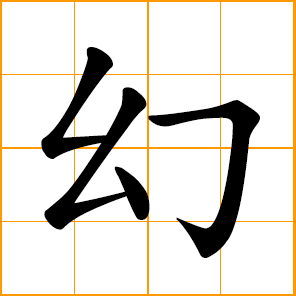 幻
illusory, fantasy, unreal, visionary
magical, miraculously, hallucination

幽
deep and remote
secluded, dim, secret, hidden
quiet, tranquil, serene
of the nether world

康
healthy
peaceful
safe and well

彬
intelligent
refined and gentle

彪
streak, stripe of tiger
husky, mighty, powerful
Liger
a hybrid cross between
a male lion and a female tiger

快
fast, quick
rapid, prompt, swift

怡
joyful, cheerful, happy
pleasure, harmony

恆
constant, permanent
lasting, continually

恩
grace, favor, kindness
benevolence
debt of gratitude

恭
reverent, respectful
dutiful, ceremonious

悅
pleased, happy
delighted, gratified

悌
fraternal love
love between brothers
respect for one's brothers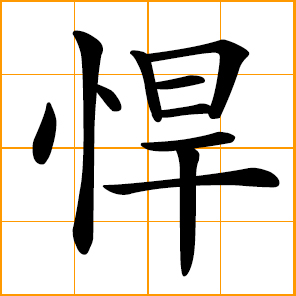 悍
fierce, ferocious
brave, bold, valiant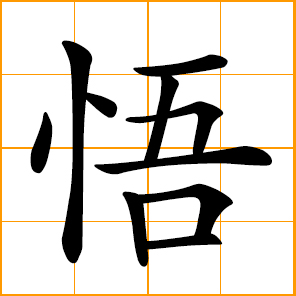 悟
to enlighten
awareness
awake to Zen
come to realize
realize the truth

情
sentiment, affection
feelings
mortal love
tender regards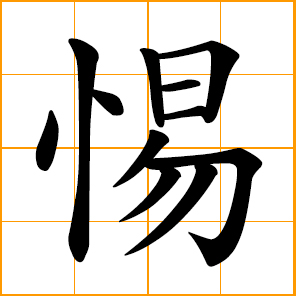 惕
cautious, careful, prudent
exercise caution and discipline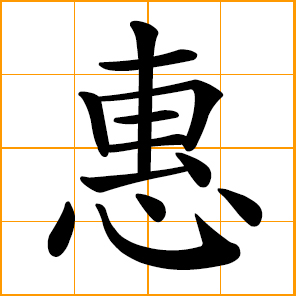 惠
a favor, kindness
to benefit
to favor
to profit

愉
pleased, happy
joyful, cheerful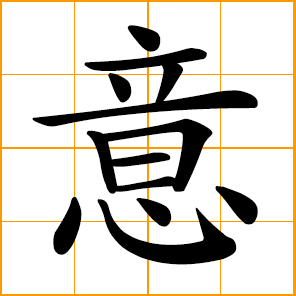 意
will, mind, intention
thought, sense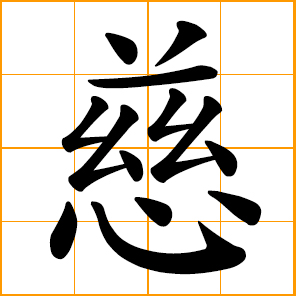 慈
kind, loving
benevolent
affectionate love
loving kindness
motherliness, one's mother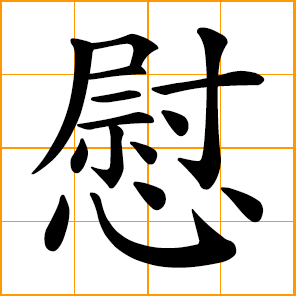 慰
to console
to comfort
to pacify, soothe
feel relieved

懂
to understand
to comprehend
to know, realize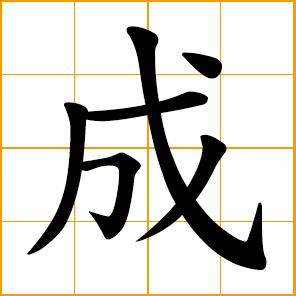 成
success
to succeed, accomplish
to achieve, complete

戒
commandment
monastic discipline

戰
fighting
war, battle
to fight
to combat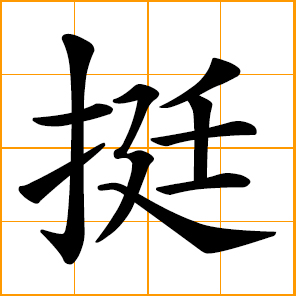 挺
to endure
hold out against
stand upright
stand erect or straight
tough, unyielding
P0 | P1 | P2 | P3 | P4 | P5 | Next >>
---
TRANSLATE YOUR WORDS/MESSAGES
Your art design inspiration in classic Chinese words and verses!
Design ideas for Kung Fu, Martial art teaching and learning,
Tattoo, Engraving design, Congratulation cards, Epitaph, grave markers,
Your poetry, blog articles, websites, letters, special messages...
in both traditional and simplified Chinese characters
to reach more potential Chinese readers worldwide.
---