TRANSLATE YOUR WORDS/MESSAGES
in both traditional and simplified Chinese characters
to reach more potential Chinese readers worldwide.
Chinese Tattoo Words Collection
2-character edition
collection of 1035 traditional/classic 2-character words
which are good for Chinese tattoo designing ideas
P0 | P1 | P2 | P3 | P4 | P5 | P6 | P7 | P8 | P9 | P10 | P11 | P12 | P13 | P14 | Next >>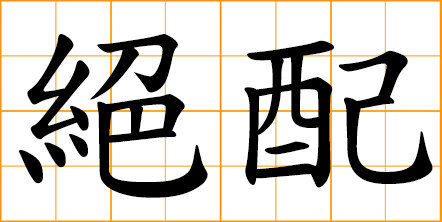 絕配
perfect match
two of a kind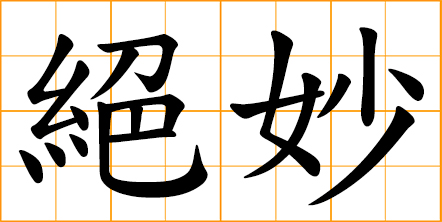 絕妙
marvelous
miraculous
extremely clever
ingeniously perfect

絕佳
extremely good
super and excellent
beyond comparison

絕倫
peerless
matchless
unequalled
unsurpassed

絕色
stunning beauty
incomparably beautiful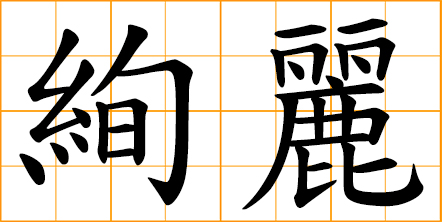 絢麗
gorgeous
splendid and showy
magnificently brilliant
effulgent and beautiful

菩薩
Bodhisattva
kindhearted person

進擊
attack courageously
advance assiduously
move forwards purposefully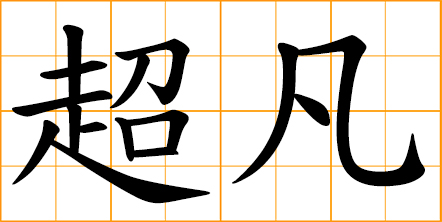 超凡
transcendence
out of the ordinary
above the secular world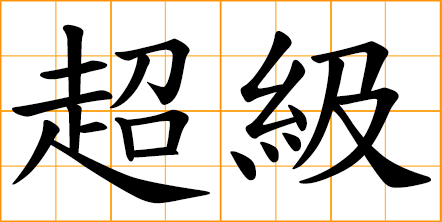 超級
super
super class
extremely good

超然
aloof
detached
transcendent
unprejudiced
cold and distant
objective and aloof

超越
to surpass
to overtake
to surmount
to transcend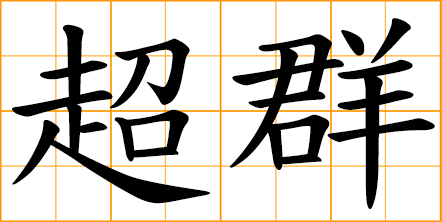 超群
superior
pre-eminent
incomparable
surpassing all others

傲氣
haughtiness
air of arrogance
arrogant disposition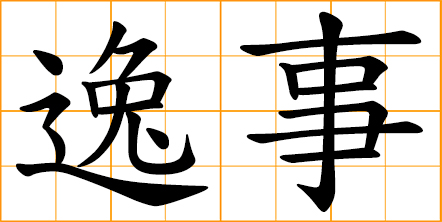 逸事
anecdote
romance
amusing stories

逸群
excel all others
surpass all others
above the common
outstanding and eminent
stand above all the others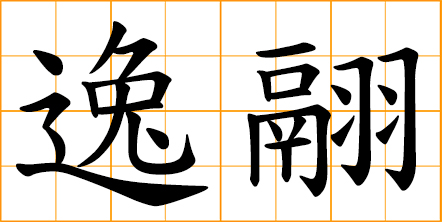 逸翮
adept at flying
skilled at flying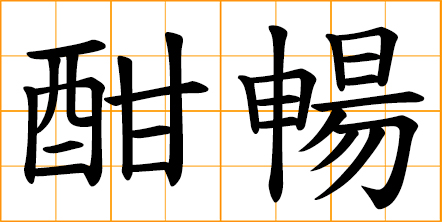 酣暢
merry and lively
ease and verve
hearty and delightfully
happily and satisfactorily
drink to heart's content

順心
gratifying
satisfactory
appease mind
fulfilling expectations
all is well
everything is fine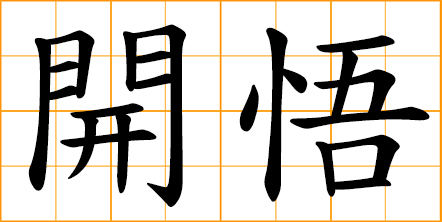 開悟
realization to truth
enlightenment of Zen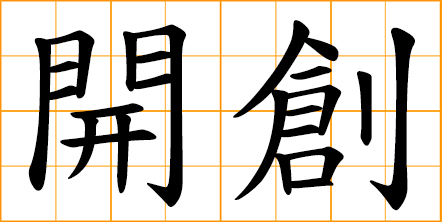 開創
to start
to found
to initiate
to establish

雄心
great ambition
lofty aspiration

雄勁
virile and robust
imposing momentum
masculine and vigorous

雄姿
manly form
dashing look
heroic posture
brave appearance
majestic appearance

雄威
majestic power
mighty prestige
masculine vigorousness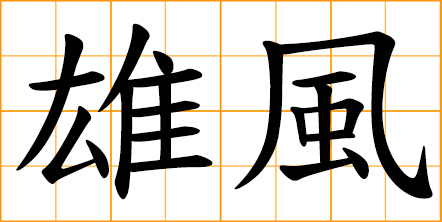 雄風
awe-inspiring air
imposing spirit
gallant and stately manner

雄偉
majestic
magnificent
grand imposing
stately grandeur
power and stature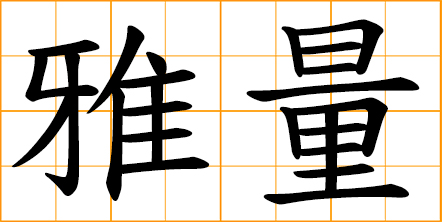 雅量
magnanimity
generousness
benevolent tolerance

雅緻
elegant
tasteful
delicate
refined tastes

達觀
philosophical
open-minded
broad perspective

辟邪
ward off evils
exorcise evil spirits
counteract evil force
protect against evil spirits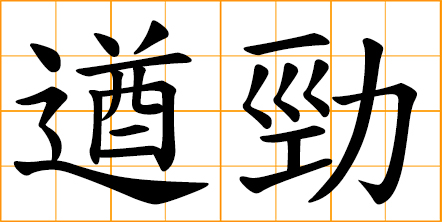 遒勁
forceful
powerful with force
strong and energetic
vigorous and powerful
driving and forceful
(style of painting, calligraphy)

遁世
recluse
live in seclusion
apart from society
withdraw from society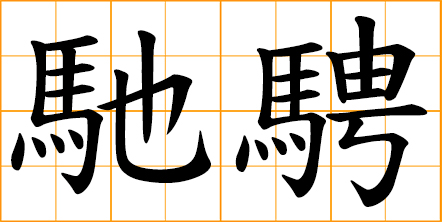 馳騁
to gallop
ride swiftly
fastest pace of a horse
rush about on horseback
play an active part in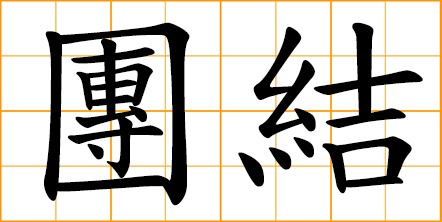 團結
to unite
to unify
unity
solidarity
stick together
joined as a whole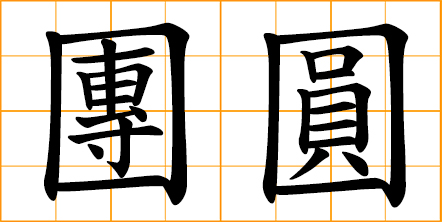 團圓
reunion
family reunion
reunion of a family

夢幻
dreamlike
pleasantly unreal
remote from reality
imaginative and fanciful

夢想
to dream
fond dream
earnest wish
dream of something
long-cherished dream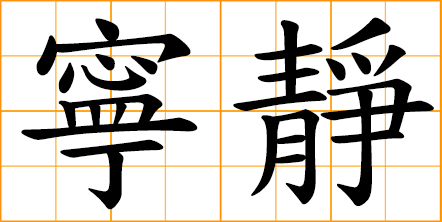 寧靜
tranquil
serene
free from disturbance
calm, peaceful, and untroubled

實現
to achieve
come true
live a dream
realize a dream

盡責
dutiful
responsible
conscientious
fulfill one's duty
discharge the responsibilities

榮耀
glory
splendor
honor and glory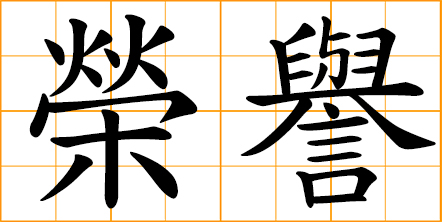 榮譽
glory
honor
prominence
great esteem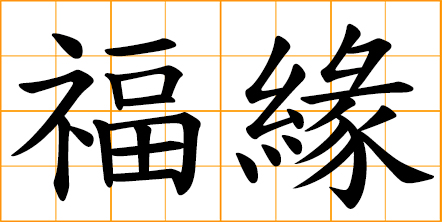 福緣
fortunate serendipity
chance of good fortune
predestined good luck

徹悟
enlightened fully
awakening thoroughly
fully conscious of

澈悟
realize completely
apprehend thoroughly
understand completely
supreme enlightenment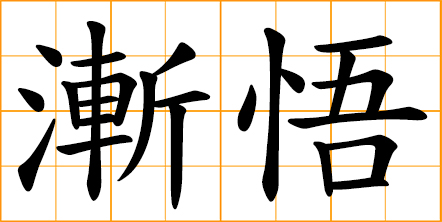 漸悟
gradual enlightenment
realize the Zen gradually

漸進
progressive
gradual progress
advance gradually
progress step by step
make gradual progress

慷慨
lavish
generous
unselfish
big-hearted
open-handed
magnanimous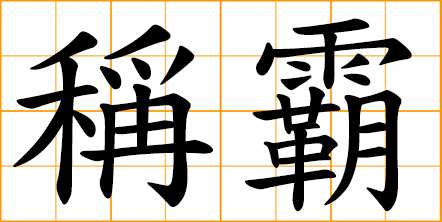 稱霸
to dominate
seek hegemony
rule supremely
lord it over others
occupy the leading position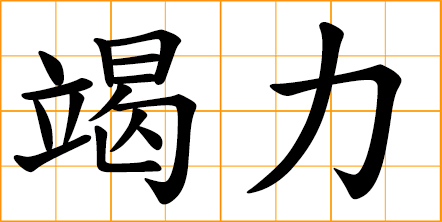 竭力
do one's utmost
spare no efforts
working as hard as possible
try by every possible means
use every ounce of one's energy

竭誠
wholeheartedly
heart and soul
with all one's heart
complete sincerity and commitment

端莊
decorous
dignified and modest
polite and restrained
serene and composed
elegant and cultivated
(of women)

端麗
neat and beautiful
graceful and comely

精靈
elf, elves
genie, jinni
pixie
fairy

精華
essence
finest part
quintessence
the cream of
refined essence

精明
shrewd
astute
sharp-witted
keen and sharp
clever and keen of judgment

精進
dedicate oneself to progress
devote oneself to improvement

精悍
capable and vigorous
strong and unyielding
P0 | P1 | P2 | P3 | P4 | P5 | P6 | P7 | P8 | P9 | P10 | P11 | P12 | P13 | P14 | Next >>
---
TRANSLATE YOUR WORDS/MESSAGES
Your art design inspiration in classic Chinese words and verses!
Design ideas for Kung Fu, Martial art teaching and learning,
Tattoo, Engraving design, Congratulation cards, Epitaph, grave markers,
Your poetry, blog articles, websites, letters, special messages...
in both traditional and simplified Chinese characters
to reach more potential Chinese readers worldwide.
---