TRANSLATE YOUR WORDS/MESSAGES
in both traditional and simplified Chinese characters
to reach more potential Chinese readers worldwide.
---
Chinese vocabulary with English keywords
A B C D E F G H I J K L M
N O P Q R S T U V W Y Z
world
the earth and all the people, places, and things on it
see another keyword link:
world (Chinese idiom)

world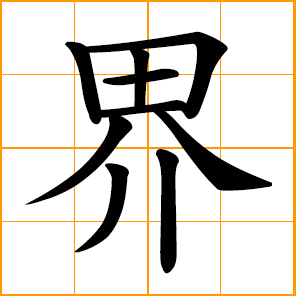 boundary
domain, territory, world
circle of a society

worldwide
whole world
entire world

world record

World Peace

doomsday
Armageddon
end of the world

philosophy of life
ways of the world
deal with people
associate with people
get along with people
conduct oneself in society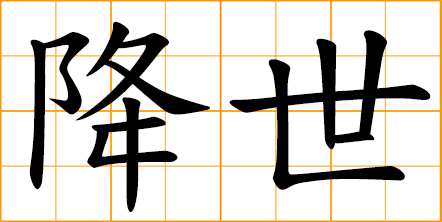 to be born
descend to earth
come to the world

exiled celestial being
(descend to the world)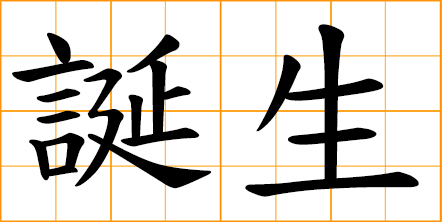 birth
to be born
come into the world

Salvation Army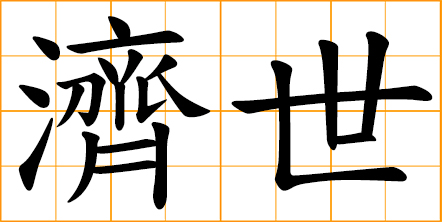 benefit the world
help the world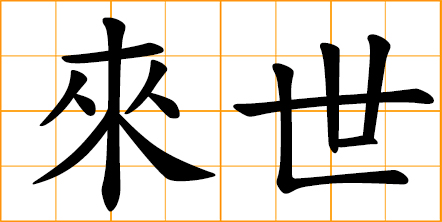 afterlife
next life
life after death
next world to come
next life of incarnation

world
universe, space (astronomy)

World
whole world
the whole earth

rivers and lakes
sophisticated and cosmopolitan
all corners of the mortal world


peerless hero
hero of the age
greatest hero in the world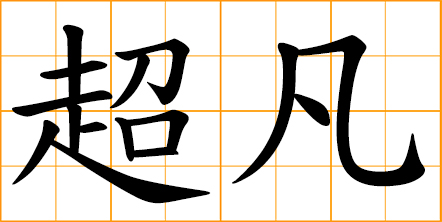 transcendence
out of the ordinary
above the secular world
existence or experience beyond the normal or physical level

the world
whole world
under the heaven

carve a niche for oneself
adventure around the world
start an undertaking successfully

invincible throughout the world
matchless throughout the world
too powerful to be defeated or overcome

overrun the whole world
move about the whole world freely


travel around the world
roam all over the world

global
universal
worldwide
around the globe
throughout the world

globetrotting
travel around the world
Around The World Tours

mortal world
human world
secular world
world of mortals


legacy of love from one who passed away.
leave the goodness to the world after one's death.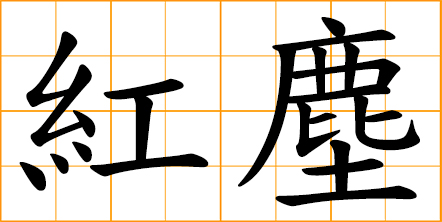 mortal world
mundane world
world of mortals

dreamland
land of dreams
an imagined and unrealistically ideal world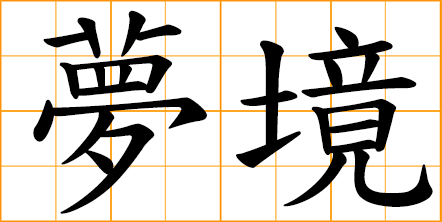 dreamworld
in a dream
realm of dreams
a fantastic or idealized view of life

heart
inmost
innermost
inmost soul
innermost world
bottom of the heart
most private and deeply felt

void of vanities
sensuous world is illusory
all space-directions are void
all physical existence is vanity
indifferent to all worldly temptations in Buddhism
---
TRANSLATE YOUR WORDS/MESSAGES
Your art design inspiration in classic Chinese words and verses!
Design ideas for Kung Fu, Martial art teaching and learning,
Tattoo, Engraving design, Congratulation cards, Epitaph, grave markers,
Your poetry, blog articles, websites, letters, special messages...
in both traditional and simplified Chinese characters
to reach more potential Chinese readers worldwide.
The creator and translator
of this website:
Chinese-Word.com
Chinese Words Database
Andres LEO 's
Magic Realism
Fiction Works Collection
in traditional Chinese language
AngelTales.me
天外飛來的人非人童話
---