TRANSLATE YOUR WORDS/MESSAGES
in both traditional and simplified Chinese characters
to reach more potential Chinese readers worldwide.
---
Chinese vocabulary with English keywords
A B C D E F G H I J K L M
N O P Q R S T U V W Y Z
character
the mental and moral qualities distinctive to an individual;
a person in a novel, play, or film
a letter, number, or other symbol that is written or printed
see another keyword link:

nature, character
property
disposition
temperament

instinct
real nature
nature instinct
inherent character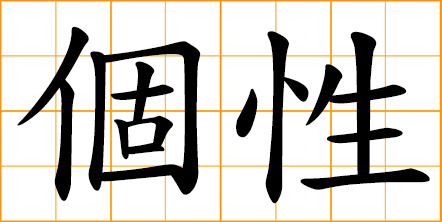 personality
individuality
distinctive character
individual character

disposition
personality
temperament
a person's inherent qualities
of mind and character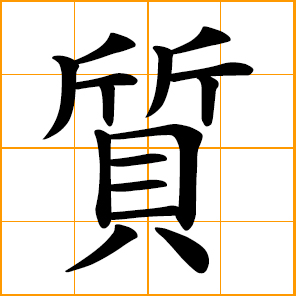 quality
nature, character, simple

disposition
temperament
well-behaving characters

characteristics
special quality

feature
characteristic
unique feature
distinguishing feature

style
genre
unique style
particular style
characteristic style

decency
morality
moral character
personal integrity

man of integrity
man of noble character
perfect and true gentleman

merit
strong point
good qualities
worthy qualities
excelling characteristic or ability

strengthen and improve
fully developing one's abilities or character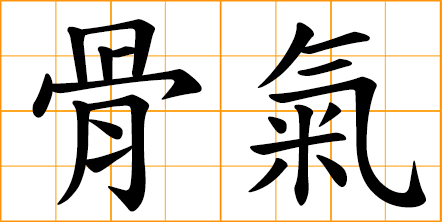 unyielding character
strength of character
perseverant character

bone
strong character
a person of a perseverant character

a role, character
(modern slang)

young man
elder brother
nickname to a man
with special character

Dan, female roles in Chinese opera
female character in Chinese operas

face painting
(the personality of
the characters in Chinese opera)

legendary figure
magnificent person
outstanding character

formidable leader
fierce and ambitious figure
ambitious and ruthless character

Tarzan
(a fictitious character
who is orphaned in West Africa
in his infancy and reared by apes in the jungle)

superman


Iron Man

Spider-man

personification
anthropomorphize
the attribution of a personal nature
or human characteristics to something non-human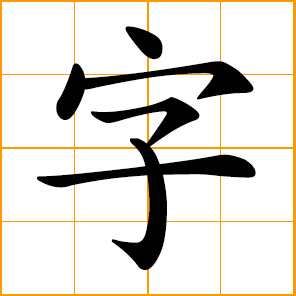 a word
a written Chinese character

Japanese kanji
Chinese characters

Chinese Eight Characters
Eight Characters Birthdate Horoscope

carve characters on a seal
---
TRANSLATE YOUR WORDS/MESSAGES
Your art design inspiration in classic Chinese words and verses!
Design ideas for Kung Fu, Martial art teaching and learning,
Tattoo, Engraving design, Congratulation cards, Epitaph, grave markers,
Your poetry, blog articles, websites, letters, special messages...
in both traditional and simplified Chinese characters
to reach more potential Chinese readers worldwide.
The creator and translator
of this website:
Chinese-Word.com
Chinese Words Database
Andres LEO 's
Magic Realism
Fiction Works Collection
in traditional Chinese language
AngelTales.me
天外飛來的人非人童話
---