Translate Your Words/Names
Get a favorable Chinese translation
for your creative art design and tattoo!
Submit Your Idea!

Chinese keywords listed alphabetically
HOME - A B C D E F G H I J K L
M N O P Q R S T U V W X Y Z
---
fight
see another keyword link:
fighter
fighting

to fight
to contend, compete with

fighting spirit
will to fight
determination to fight

bullfighting

fist fighting
barehanded fighting
hand-to-hand fight

fighting strength
combat effectiveness

fighting
war, battle
to fight
to combat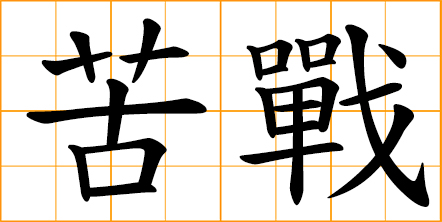 bitter fight
hard battle
tough game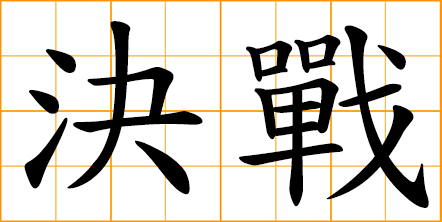 final battle
decisive battle
fight a decisive battle

challenge


What doesn't kill you makes you stronger.
When the going gets tough, the tough get going.

to wrestle, combat
to fight, beat, strike
(classic literary symbol)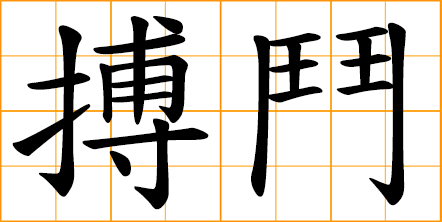 fight
combat
struggle to overcome

fight with life
risk one's life

to beat, strike
to hit, smash
to fight, attack

fight hand to hand
come to grips
exchange blows
engaged in a hand-to-hand fight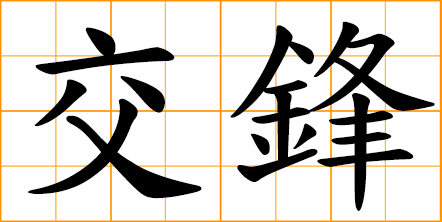 fight with
wage war
cross swords

to resist
to withstand
to counteract
fight back
act against
stand up to

fight against heavy odds
pit the few against the many
fight a numerically superior enemy
---
Translate Your Words/Names
Get a favorable Chinese translation
for your creative art design and tattoo!
Submit Your Idea!
---