Traditional and classic Chinese calligraphic symbols, words, idioms and proverbs for your art design. Created by
Andres Leo
since 2001.

Search Chinese symbols/words through this site:


List of all related Chinese words in English keywords:


If you could not find any Chinese words/phrases for your art design
Please contact with Andres Leo, he will try his best to translate and create a proper version for you.
The standard version is PNG transparent background format, with serval calligraphic fonts for art design.
The special service fee is $10 for one phrase, Please contact Andres Leo: taigoan@gmail.com
---
discuss, discussion
(multi-character Chinese words)
talk about something with a person or people;
talking about something in order to reach a decision or to exchange ideas
discuss, discussion (see 1-character Chinese symbols)
see another keyword links:
people

bottom line

to discuss
talk about
speak about

issue
topic of debate
subject under discussion

dialogue
Q & A
questions and answers

dialogue
conversation
take part in a conversation or
discussion to resolve a problem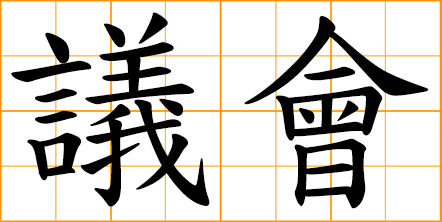 council
parliament
legislative body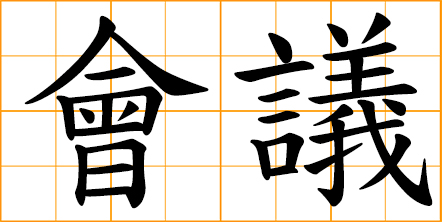 meeting
council
conference
an assembly of people getting together
to discuss a subject for a particular purpose

review
self-criticism
formal discussion

compare notes
learn by interaction
improve oneself through discussions with another

brainstorming
Benefit by mutual discussion.
Pool wisdom for mutual benefit.
Profit from widespread suggestions.
Collecting opinions is of wide benefit.

brainstorming

discuss a situation
negotiate business