Traditional and classic Chinese calligraphic symbols, words, idioms and proverbs for your art design. Created by Andres Leo since 2001.

12 Chinese Zodiac Animals
Find your actual zodiac sign!
The actual datas/years of 12 Chinese Zodiac Animals
are converted from Chinese lunar calendar.
12 folders, each folder contains 7 multi-style
calligraphic Chinese symbol transparent PNG clip-art files.
View the Details of Each Chinese Symbol!
original price:

12 zip folders = $3.00 x 12 = $36.00

Sale price:
$7.99
less than $0.67 per folder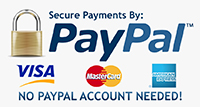 clip-art folders download size: 128.8MB
---