---
youth
see another keyword links:
young (Chinese words)
young woman

youth
youthfulness
youthful vitality
young and energetic


Youth forever
Forever young
Stay young forever
Never grows old

rejuvenescence
juvenescence
renew one's youth
become young again
recover one's youthful vigor
return to boyhood from old age
act like a child when one gets old

Time passes like flowing water.
Passing glory like flowing water.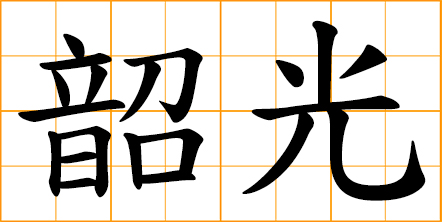 glorious youth
wonderful life
beautiful springtime
time to remember
(classic literary writing)
---
Your art design inspiration in classic Chinese words and verses!
Design ideas for Kung Fu, Martial art teaching and learning,
Tattoo, Engraving design, Congratulation cards, Epitaph, grave markers,
Your poetry, blog articles, websites, letters, special messages...
to reach more potential Chinese readers worldwide.
---