TRANSLATE YOUR WORDS/MESSAGES
in both traditional and simplified Chinese characters
to reach more potential Chinese readers worldwide.
---
Chinese vocabulary with English keywords
A B C D E F G H I J K L M
N O P Q R S T U V W Y Z
woman
an adult human female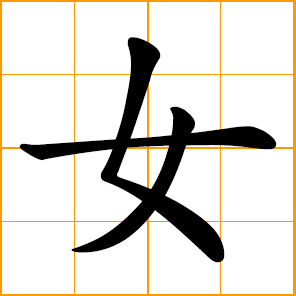 female
feminine
woman
girl
daughter

woman, women

little women

she
that girl
that woman
that person
the one you miss so much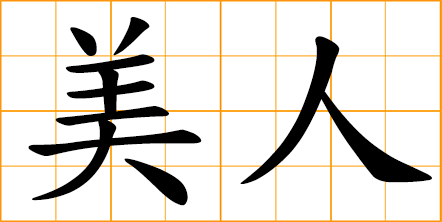 a belle
a beauty
beautiful woman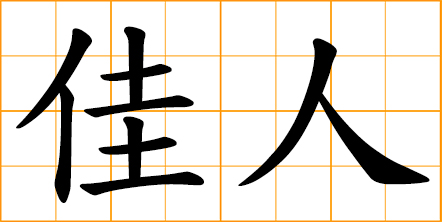 a beauty
pretty woman
beautiful lady
beautiful woman
(classic literary writing)

beautiful women
candidates in beauty contest

dowager
noblewoman
lady of quality
woman of wealth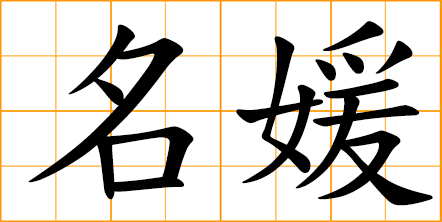 female socialite
young lady of note
daughters of rich families
renowned lady in social courses


variegated butterfly
social butterfly
a socially active and beautiful woman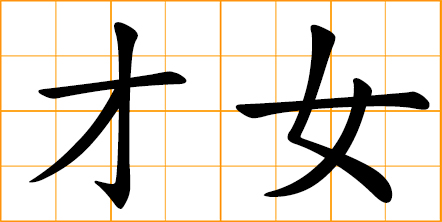 talented woman
gifted female scholar

swordswomen
superheroine
female chivalrous expert
a woman who has a strong sense of justice

policewoman
female police officer

team of women
female soldiers
army made up of women


superwoman
Alpha Female
strong woman

tigress
female tiger
ferocious woman


rouge tigress
brave heroine
termagant woman
fierce and tough woman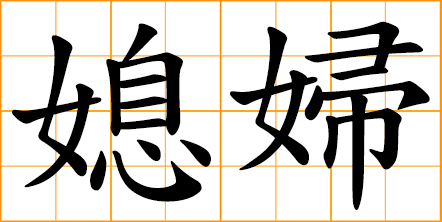 wife
(of a younger man)
young married woman
daughter-in-law
son's wife
wife of one's son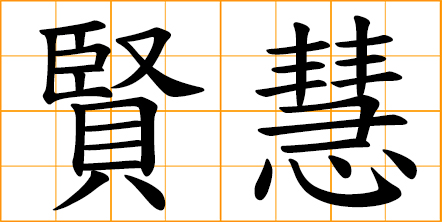 good and wise
virtuous and intelligent
(of a wife, woman)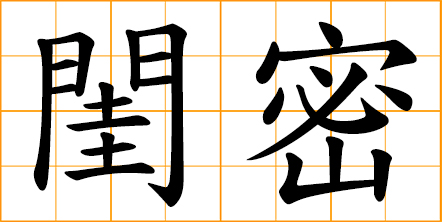 bestie
female soul mate
intimate sisterhood
boudoir close friend
bosom friends between women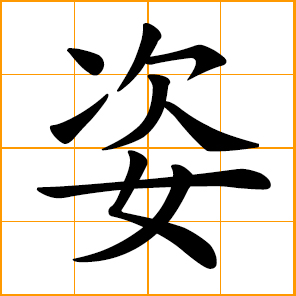 appearance
posture, bearing
beauty of a woman

prettiness
loveliness
woman's beauty
beauty of a woman

rare beauty
woman of extraordinary beauty

beautiful image of a woman
attractive sight of a woman
silhouette of a pretty woman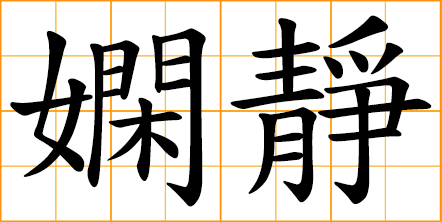 demure
quiet and refined
shy and modest
sweet and demure
(of a woman or her behavior)

graceful and attractive
charming of a woman

pure heart
graceful mind
beautiful heart of woman

affection of a girl
heart of a young woman

bride
a woman on her wedding day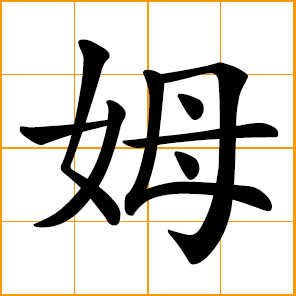 baby sitter
governess
woman tutor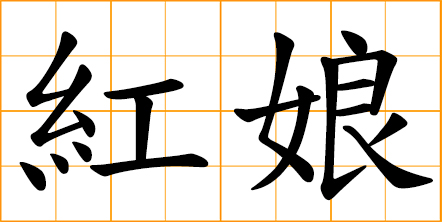 young female matchmaker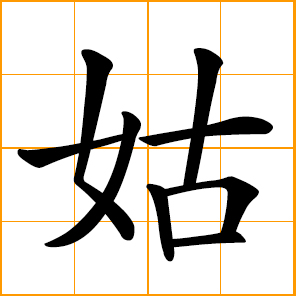 woman
father's sister
husband's sister

girl
young lady
unmarried woman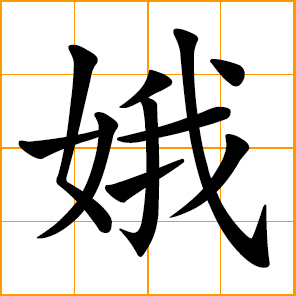 pretty young woman

charming woman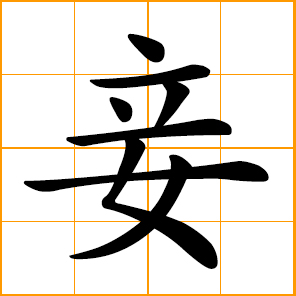 concubine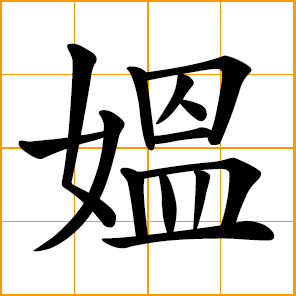 old woman

widow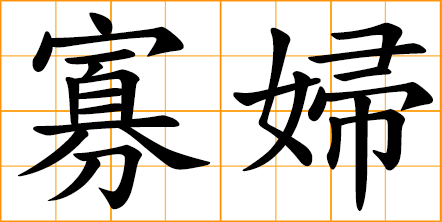 widow
---
TRANSLATE YOUR WORDS/MESSAGES
Your art design inspiration in classic Chinese words and verses!
Design ideas for Kung Fu, Martial art teaching and learning,
Tattoo, Engraving design, Congratulation cards, Epitaph, grave markers,
Your poetry, blog articles, websites, letters, special messages...
in both traditional and simplified Chinese characters
to reach more potential Chinese readers worldwide.
---