TRANSLATE YOUR WORDS/MESSAGES
in both traditional and simplified Chinese characters
to reach more potential Chinese readers worldwide.
---
Chinese vocabulary with English keywords
A B C D E F G H I J K L M
N O P Q R S T U V W Y Z
we, us, our
see another keyword link: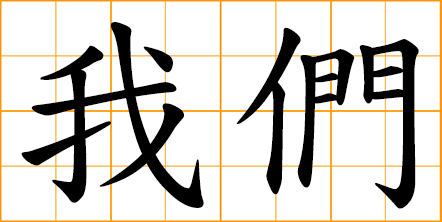 we, us, our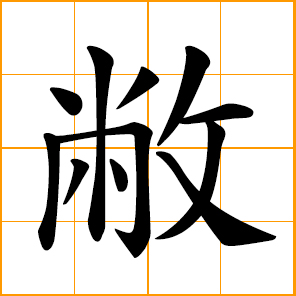 shabby, worn out
my, our humble
(in polite way)


Be seeing you.
We'll meet again some day.

Since we have come, let us stay and enjoy it.
Since we are here, we may as well stay and make the best of it.
---
1-character Chinese Words Collection
traditional/classical Chinese symbols
which are good for Chinese art design ideas
---
2-character Chinese Words Collection
traditional/classical 2-character words
which are good for Chinese art design ideas
---
Chinese Porverbs Collection
collection of modern and classic Chinese mottos and proverbs
---
Chinese words/symbols for
Love, Passion, Affection, Sentiment
---
Chinese words for Kung Fu, Martial Arts
---
Chinese words for Animals, Beasts, Pets
---
Chinese words for Birds, Wings, Flying
---
Chinese words for Food, Cooking, Eating
---
Chinese words for Fantasy, Legend, Mystery
---