TRANSLATE YOUR WORDS/MESSAGES
in both traditional and simplified Chinese characters
to reach more potential Chinese readers worldwide.
---
Chinese vocabulary with English keywords
A B C D E F G H I J K L M
N O P Q R S T U V W Y Z
sweet
having the pleasant taste characteristic of sugar or honey;
very pleasant and satisfying emotion
see another keyword link:

sweet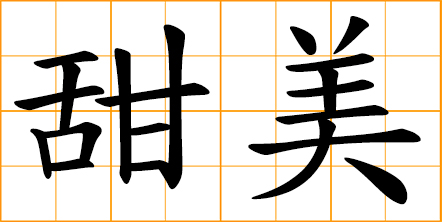 nice and sweet
luscious pleasant
mellifluous (sound)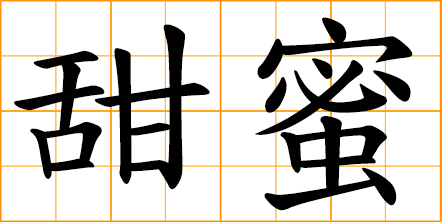 sweet as honey
sugary affectionate
pleasing and delightful

honey

honey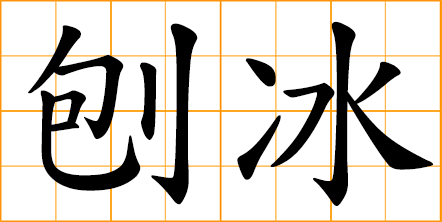 shaved ice
crushed ice
a dessert made of shaved or
finely crushed ice with flavoring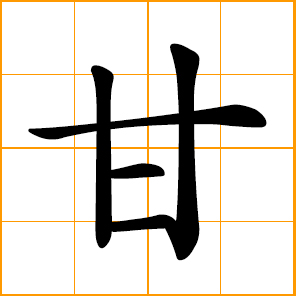 sweet, luscious
voluntary, be willing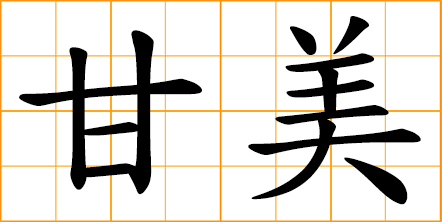 luscious
delectable
flavorsome
very enjoyable
sweet and refreshing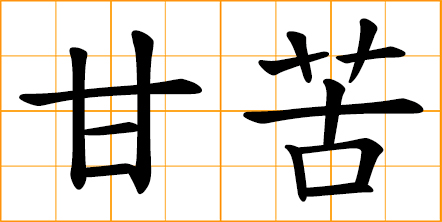 sweetness and bitterness
joys and sorrows
happiness and suffering
hardship and difficulties of life


Luck turns after hardship.
Sweet are the fruits of labor.
Sweet are the uses of adversity.
After suffering comes happiness.

sweet-and-sour
sugar and vinegar
(Chinese-style food)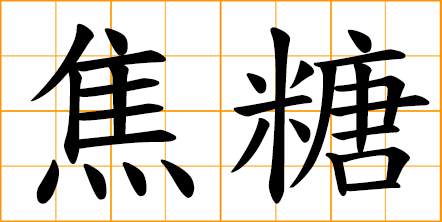 caramel

maple syrup

five flavors
sweetness 甜
sourness 酸
bitterness 苦
peppery hotness 辣
saltiness 鹹

taste
sense of taste
sensation of taste
sweetness 甜
sourness 酸
saltiness 鹹
bitterness 苦
umami 鮮

beautiful, sweet, charming

cute
adorable
endearing
lovely, lovable
sweet and pretty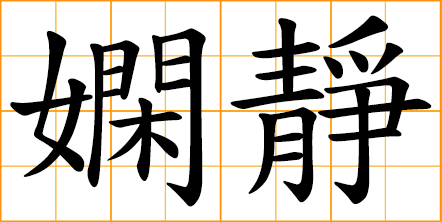 demure
quiet and refined
shy and modest
sweet and demure
(of a woman or her behavior)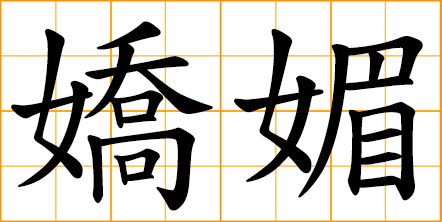 sweet and charming
pretty and coquettish
lovely and enchanting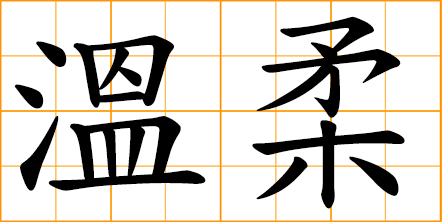 tender
gentle
sweet-natured
warm and tender
soft and gentle
showing a mild, kind, or tender temperament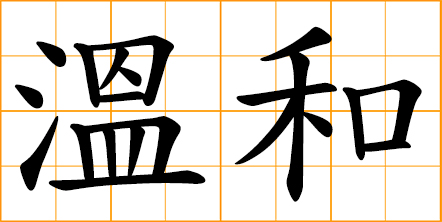 mild
gentle
moderate
temperate
sweet-tempered
moderate in temperament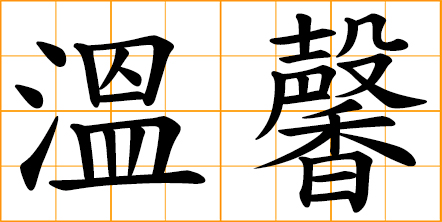 heartwarming
sweet and warm
warm and cozy

thoughtful
considerate
sweet and intimate
considerate and attentive
show every consideration to

heartfelt
nice and sweet
feel warm inside
affected and gratified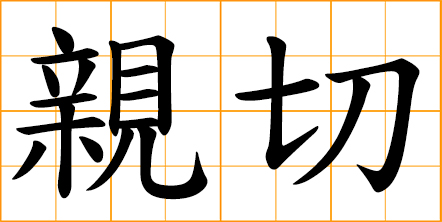 cordial and kind
sweet and decent
amiable and gracious
benevolent and friendly
easy to deal with friendly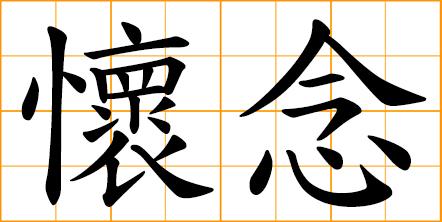 have sweet memory of
cherish the memory of

sweet memories left behind
remembrance of somebody's love


great tenderness between lovers
strong feelings and sweet sentiment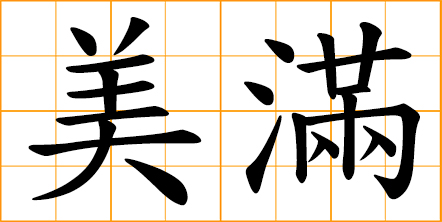 perfectly satisfactory
happy and sweet
conjugal happiness
joy and happiness
(of life, family, home)
---
TRANSLATE YOUR WORDS/MESSAGES
Your art design inspiration in classic Chinese words and verses!
Design ideas for Kung Fu, Martial art teaching and learning,
Tattoo, Engraving design, Congratulation cards, Epitaph, grave markers,
Your poetry, blog articles, websites, letters, special messages...
in both traditional and simplified Chinese characters
to reach more potential Chinese readers worldwide.
---