TRANSLATE YOUR WORDS/MESSAGES
in both traditional and simplified Chinese characters
to reach more potential Chinese readers worldwide.
---
Chinese vocabulary with English keywords
A B C D E F G H I J K L M
N O P Q R S T U V W Y Z
plentiful
existing in or yielding great quantities
see another keyword link:
plentiful (1-character)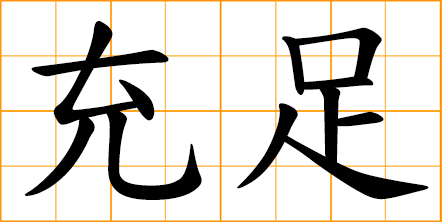 plenty
plentiful
abundant
sufficient

rich and abundant
affluent and plentiful

bumper crop
plentiful harvest
abundant harvest
harvest of magnitude
---
Translate Your Words/Names - get a favorable Chinese translation
for your creative art design and tattoo! Submit Your Idea!