TRANSLATE YOUR WORDS/MESSAGES
in both traditional and simplified Chinese characters
to reach more potential Chinese readers worldwide.
---
Chinese vocabulary with English keywords
A B C D E F G H I J K L M
N O P Q R S T U V W Y Z
plentiful (2-character)
see another keyword link:
plentiful (1-character)

rich and abundant
affluent and plentiful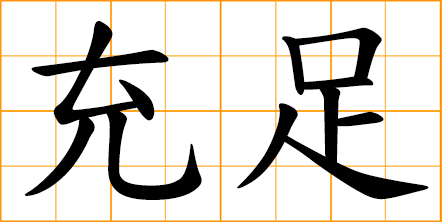 plenty
abundant
sufficient
adequate
abundance
sufficiency
plentiful

enough
ample
plentiful
sufficient
adequate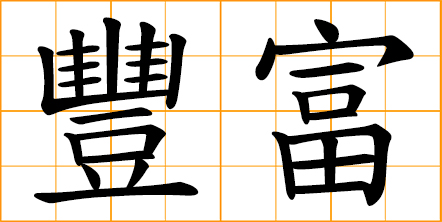 abundant
copious
plentiful
profuse in speech or ideas

bumper crop
plentiful harvest
abundant harvest
harvest of magnitude
---
Translate Your Words/Names - get a favorable Chinese translation
for your creative art design and tattoo! Submit Your Idea!