TRANSLATE YOUR WORDS/MESSAGES
in both traditional and simplified Chinese characters
to reach more potential Chinese readers worldwide.
---
Chinese vocabulary with English keywords
A B C D E F G H I J K L M
N O P Q R S T U V W Y Z
manner
a way in which a thing is done or happens;
a person's outward bearing or
way of behaving towards others
see another keyword link: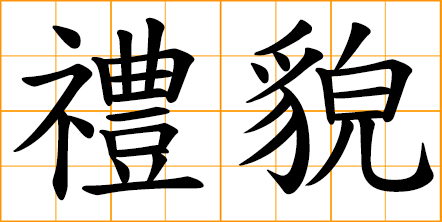 courtesy
politeness
good manners

manner, general appearance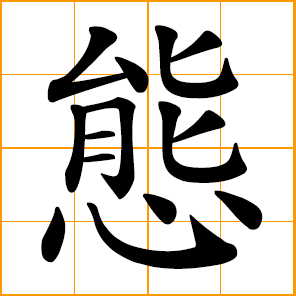 attitude, manner
state, status, situation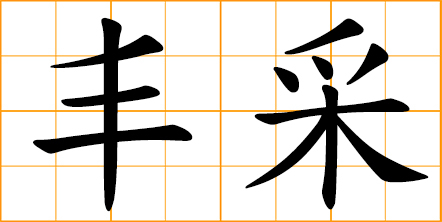 graceful bearing
elegant demeanor
dashing appearance
prepossessing manners

moral conduct
virtuous manners
exemplary conduct
morality and conduct


unparalleled elegance and talent
unmatched manner and deportment in generation

refined taste and manners
graceful and stylish in manner

graceful in manner
refined and stylish
elegant and graceful
polished and charming

the way
a fashion
a mode
manner of doing things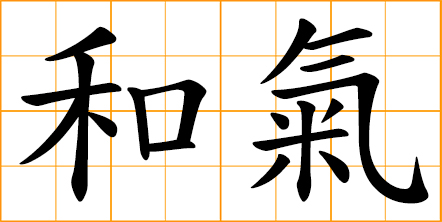 friendly
amiable
affable
kind and pleasant
displaying a friendly and pleasant manner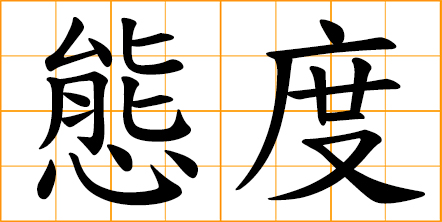 attitude
manner
one's point of view

thoughts, consideration
manner, bearing, tolerance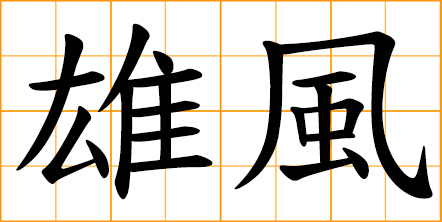 awe-inspiring air
gallant and stately manner

heroic spirit
disposition of lofty manner

temperament
manner of thinking, behaving,
or reacting characteristic

spiritual vigor
imposing manner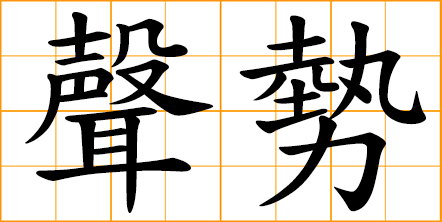 imposing manner
impression of strength

free and unfettered
wander in leisurely manner

in a relaxed manner
leisurely and carefree


stand out among others
outstanding imposing manner

air, manner, expression
strength, energy, vigor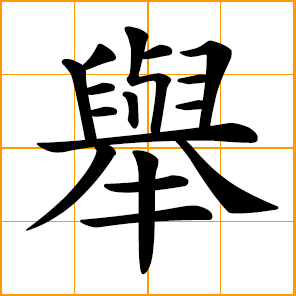 to raise, lift up
manner, action, behavior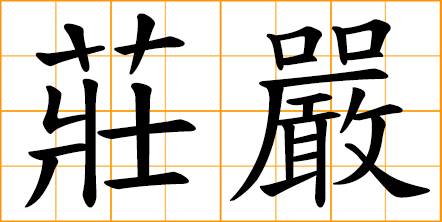 dignified in manner
solemn and dignified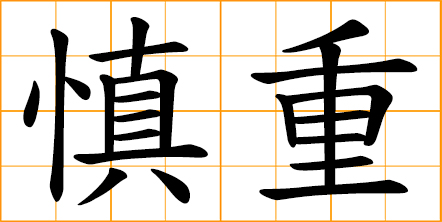 prudent
discreet
circumspect
take careful precautions
do something in a serious manner

silent and flush
shy and timid manner

pettishly charming manner
behave in a spoiled manner

manner of dancing
turning round and round
---
TRANSLATE YOUR WORDS/MESSAGES
Your art design inspiration in classic Chinese words and verses!
Design ideas for Kung Fu, Martial art teaching and learning,
Tattoo, Engraving design, Congratulation cards, Epitaph, grave markers,
Your poetry, blog articles, websites, letters, special messages...
in both traditional and simplified Chinese characters
to reach more potential Chinese readers worldwide.
---