Chinese-Word.com
Search words, phrases, mp3, video lessons from this site:












Fortune | Spring | Forever | Faith | Righteousness | Brave | Wise | True | Love | Peace
Follow Andres Leo's Newsletter
Chinese vocabulary with English keywords
A B C D E F G H I J K L M
N O P Q R S T U V W Y Z
good luck
used to express wishes for success;
hope that someone is successful
or that something good happens
see another keyword link:

good luck, fortunate
blessing, happiness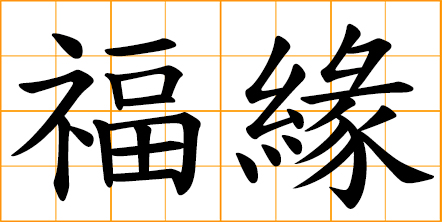 fortunate serendipity
predestined good luck
chance of good fortune

lucky
fortunate
good luck
good fortune


winner
lucky guy
lucky fellow
fortune's favorite

lucky
very fortunate
have good luck
have one's moments

auspicious
lucky
good luck
fortunate
propitious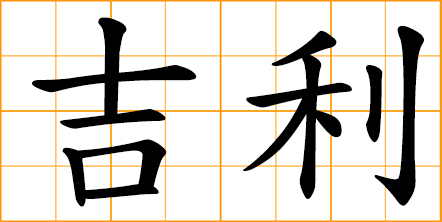 lucky
fortunate
propitious
auspicious
good luck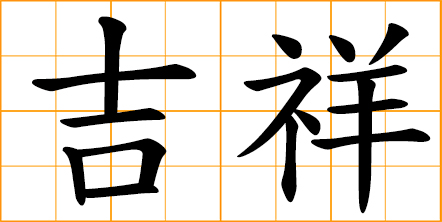 auspicious
good fortune
omen of fortune
blessed with fortune

mascot
an animal that is
believed to bring good luck

good fortune as one wishes
fortunes and wishes come true
luckiness and happiness to you

as one wishes
according to one's wishes
good fortune as one wishes


Good luck in everything.
May all go well with you.
Everything is as one wishes.

Lucky for everything.
Good luck in everything.

Bring in wealth and riches
Ushering in wealth and prosperity
We wish you wealth and success!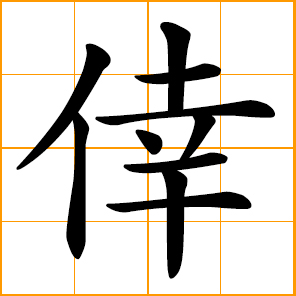 lucky
fortunate
good luck
good fortune


After extreme bad luck, comes good luck.
When misfortune reaches the limit, good fortune is at hand.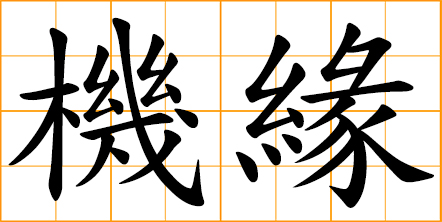 good luck
lucky chance
serendipity
chance and opportunity
---
1-character Chinese Words Collection
traditional/classical Chinese symbols
which are good for Chinese art design ideas
---
2-character Chinese Words Collection
traditional/classical 2-character words
which are good for Chinese art design ideas
---
Chinese Surnames, Family Names
Spelling based on standard Mandarin or Cantonese
---
Chinese Porverbs Collection
collection of modern and classic Chinese mottos and proverbs
---
Chinese words/symbols for
Love, Passion, Affection, Sentiment
---
Man, Male, Father, Boy, Borther
---
Woman, Female, Mother, Girl, Sister
---
Chinese words for Kung Fu, Martial Arts
---
Chinese words for Animals, Beasts, Pets
---
Chinese words for Birds, Wings, Flying
---
Chinese words for Food, Cooking, Eating
---
Chinese words for Fantasy, Legend, Mystery