Translate Your Words/Names
Get a favorable Chinese translation
for your creative art design and tattoo!
Submit Your Idea!

Chinese keywords listed alphabetically
HOME - A B C D E F G H I J K L
M N O P Q R S T U V W X Y Z
---
flowing

running water
flowing stream
living springs


Still waters run deep.
Smooth water runs deep.

Time passes like flowing water.
Passing glory like flowing water.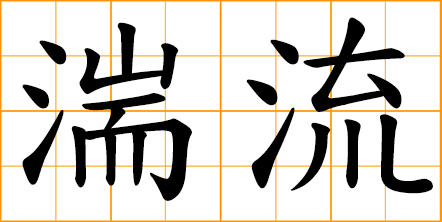 rapids
swift current
turbulent flow
rushing waters


water flowing
sound of flowing water

sound of water flowing

flowing
a vast expanse of water
(classic literary symbol)
---
Translate Your Words/Names
Get a favorable Chinese translation
for your creative art design and tattoo!
Submit Your Idea!
---