Translate Your Words/Names
Get a favorable Chinese translation
for your creative art design and tattoo!
Submit Your Idea!

Chinese keywords listed alphabetically
HOME - A B C D E F G H I J K L
M N O P Q R S T U V W X Y Z
---
fate

fate, luck, fortune

predestined
fated to be so
decreed by fate
predestined fate

rapport
serendipity
relationship by fate
predestined relationship

serendipity
relationship by fate
predestined relationship

let it be
leave it to fate
comply with destiny
follow the serendipity

serendipity of love
predestination of love

mutual affinity
destined affection
brought together by fate

Fate brings people together thousand miles apart.


long distance destined marriage
thousands of miles marriage accompany
two beings destined to marry each other
a fate match across a thousand miles is drawn by a thread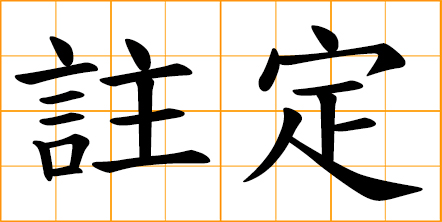 destined
doomed
predestined
determined by fate

kalpa
predestined fate
inexorable doom
(Buddhism karma)

will of God
God's will
will of Heaven
divine providence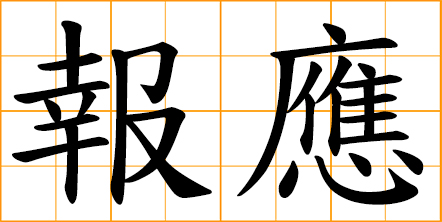 retribution
instant karma
deserved fate
---
Translate Your Words/Names
Get a favorable Chinese translation
for your creative art design and tattoo!
Submit Your Idea!
---