TRANSLATE YOUR WORDS/MESSAGES
in both traditional and simplified Chinese characters
to reach more potential Chinese readers worldwide.
---
Chinese vocabulary with English keywords
A B C D E F G H I J K L M
N O P Q R S T U V W Y Z
each other
each of two or more in reciprocal action or relation
see another keyword link:
each other (Chinese idiom)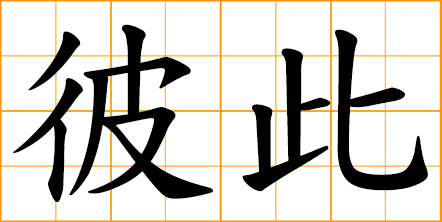 each other
one another
mutually

mutual, each other

contradictory
opposed to each other

antagonistic
conflict of natures
counteract each other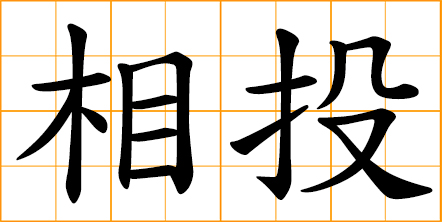 congenial
compatible
well suited
agree with each other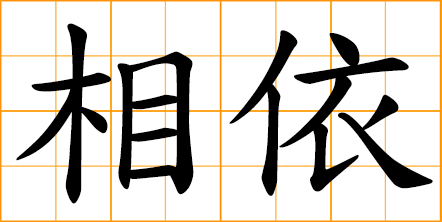 interdependent
depend on each other
rely upon each other

fitting
proper
suitable
appropriate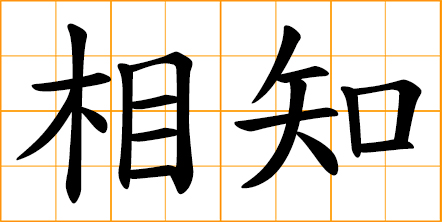 know each other well
well acquainted with each other

lovesickness
miss each other
yearning between lovers

lovey-dovey
conjugal love
mutual affection between a couple

love
romance
tender passion
tender sentiment
close relationship between
two people in love with each other

togetherness
fraternal love
friendly affection
the state of being close to another person

family member
a group of people
who are related to each other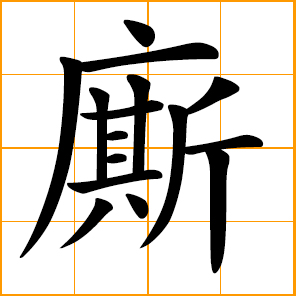 each other, together

stay together
rely on one another
loyal to one another,
especially in times of trouble

deeply attached to each other
loath to part from each other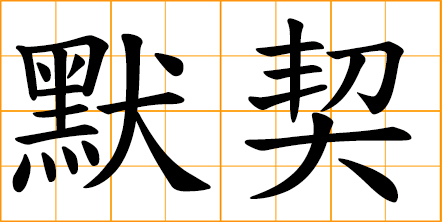 tacit understanding
implicit agreement
rapport among each other

to tolerate
bear with each other

self-discipline
encourage each other

learn by interaction
learn from each other by exchanging views
improve oneself through discussions with another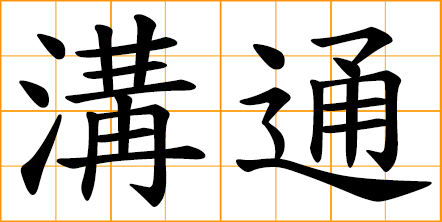 communicate with
understand each other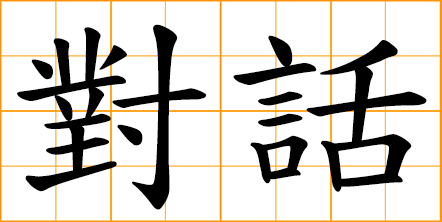 dialogue
conversation
take part in a conversation or
discussion to resolve a problem

contrast
comparison
distinction

to oppose
antagonistic
opposed to each other
in opposing or confronting positions

versus
face off
confront each other
against each other

measure up against
contest with each other

binary star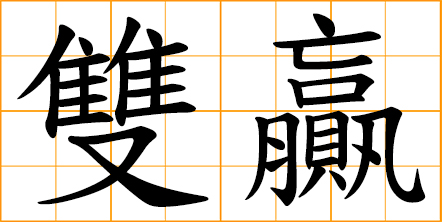 win-win
profitable to both sides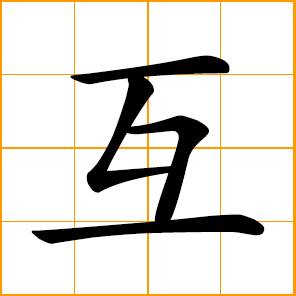 mutual
reciprocal
each other
one another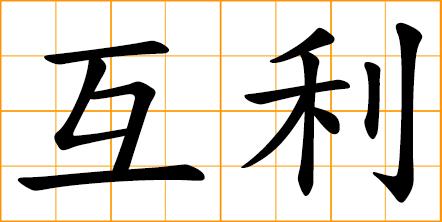 reciprocal
mutual benefit
mutually beneficial
benefit each other

mutual help
mutual aid
help each other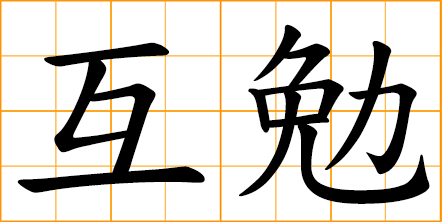 encourage each other

reciprocity
mutual favor
mutually beneficial
favor each other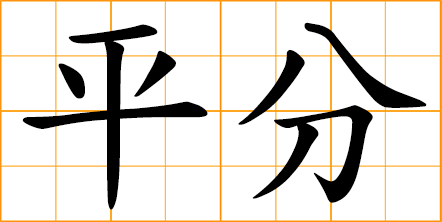 divide equally
equal distribution
go fifty-fifty

draw, tie
tie another
even score

be separated
not to have seen each other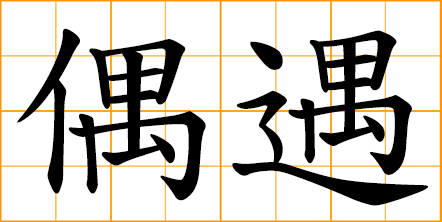 come across
meet by chance
accidentally meeting

rapport
serendipity
mutual affinity
destined affection
brought together by fate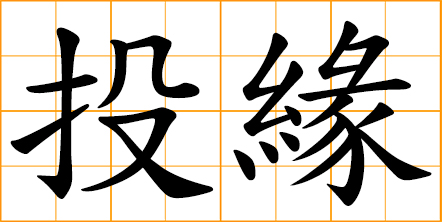 hit it off
congenial each other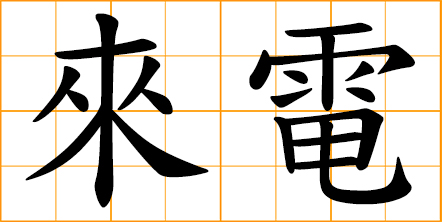 feel attracted to each other
have chemistry with someone
---
TRANSLATE YOUR WORDS/MESSAGES
Your art design inspiration in classic Chinese words and verses!
Design ideas for Kung Fu, Martial art teaching and learning,
Tattoo, Engraving design, Congratulation cards, Epitaph, grave markers,
Your poetry, blog articles, websites, letters, special messages...
in both traditional and simplified Chinese characters
to reach more potential Chinese readers worldwide.
The creator and translator
of this website:
Chinese Words Database
Andres Leo's
Magic realism
Fiction Works in Chinese
AngelTales.me
天外飛來的人非人童話
---