TRANSLATE YOUR WORDS/MESSAGES
in both traditional and simplified Chinese characters
to reach more potential Chinese readers worldwide.
---
Chinese vocabulary with English keywords
A B C D E F G H I J K L M
N O P Q R S T U V W Y Z
deep
very intense or extreme;
far into or inside something;
extending far down from the top or surface

deep
profound
close, deeply
thoroughgoing

to ponder
think deeply
deep thought

deep and profound
solid and deep-seated
with a solid foundation

deep love
deep feeling
deep affection
deep sentiment
deep emotion


Love is as deep as the sea.

falling deeply in love
love someone all the way

mutual sentiments
consensually fond of
deeply attached to each other
resonance between two lovers
sentiments between two lovers

love each other devotedly
dear to each other intimately
attached to each other deeply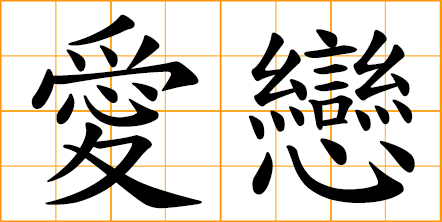 in love with
feel deeply attached to

to adore
to admire
love and admire someone deeply

be fond of
strong liking
deeply in love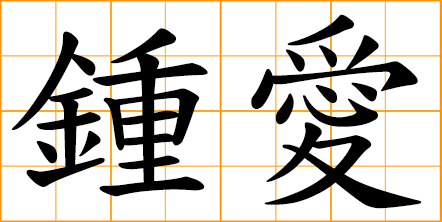 to dote on
to love deeply
be very fond of

deeply attached to each other

you and I in deep love

innermost
inmost soul
bottom of the heart
most private and deeply felt


thoughtful and provident
think deeply and plan carefully

impenetrable
unfathomable
incomprehensible
too deep to be fathomable


Still waters run deep.
Smooth water runs deep.

occult and mystic
deep and profound

deep and remote
secluded, dim, secret, hidden

dark, obscure
deep, profound
underworld, nether world

deep thought
deep meditation
to meditate
ponder in deep thought

deep meditation
entering samadhi

deep meditation
meditation in Zen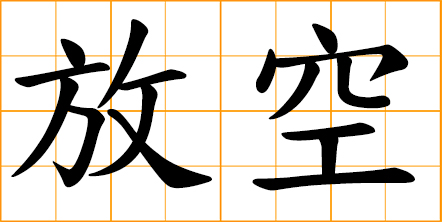 zone out
space out
look stoned, while being
very deep in thought

dark blue dragon
deep green dragon

deep, profound
clear with blue tint

vision
insight
foresight
deep understanding of someone or something

deep, profound
depth of learning
abyss of one's mind

deep valley

chasm
a deep fissure
in the earth's surface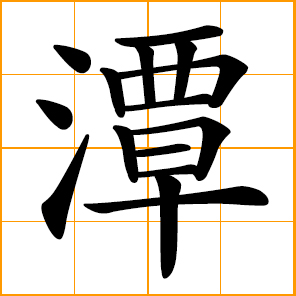 deep pool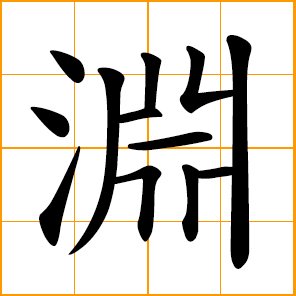 abyss
deep pool
deep, profound

hidden dragon
the dragon hiding in deep water

turbid, muddy
deep, raucous (voice)

vast and deep
(of a body of water)

piety
pious
devout
showing deep religious feeling or commitment

remorse
deep regret or
guilt for a wrong committed

trauma
psychological trauma
a deeply distressing or disturbing experience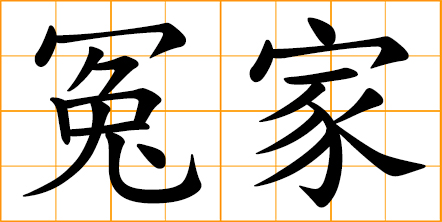 bitter enemy
deep-seated antagonists

sleep soundly
sound sleep, deep sleep

thick, deep
ancient name of India

deep, deeply

tracks of wheels
deep ruts in the road by cart wheels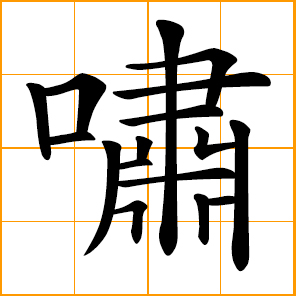 to roar
to howl
long, deep, and loud sound

affect deeply

Youtiao
fried breadstick
deep-fried dough stick
Chinese oil stick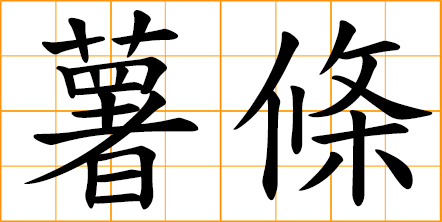 French fries
potatoes deep-fried in thin strips
---
TRANSLATE YOUR WORDS/MESSAGES
Your art design inspiration in classic Chinese words and verses!
Design ideas for Kung Fu, Martial art teaching and learning,
Tattoo, Engraving design, Congratulation cards, Epitaph, grave markers,
Your poetry, blog articles, websites, letters, special messages...
in both traditional and simplified Chinese characters
to reach more potential Chinese readers worldwide.
The creator and translator
of this website:
Chinese Words Database
Andres Leo's
Magic realism
Fiction Works in Chinese
AngelTales.me
天外飛來的人非人童話
---