Traditional and classic Chinese calligraphic symbols, words, idioms and proverbs for your art design. Created by
Andres Leo
since 2001.

Search Chinese symbols/words through this site:


List of all related Chinese words in English keywords:


If you could not find any Chinese words/phrases for your art design
Please contact with Andres Leo, he will try his best to translate and create a proper version for you.
The standard version is PNG transparent background format, with serval calligraphic fonts for art design.
The special service fee is $10 for one phrase, Please contact Andres Leo: taigoan@gmail.com
---
soft
easy to mould, cut, compress, or fold;
not hard or firm to the touch;
in a quiet or gentle way;
having a pleasing quality involving a subtle effect or contrast
see another keyword links:
easy

soft, supple
gentle, mild
soft and tender

soft
lithe
supple
flexible
easily bent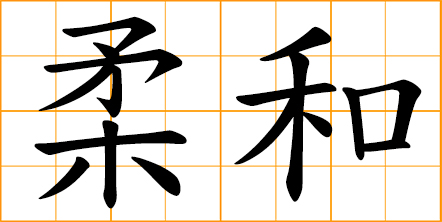 soft
mild
gentle
tender
delicate

tender feelings
tender passion
tender affection
soft and sentimental

tender
gentle
sweet-natured
warm and tender
soft and gentle


The soft can subdue the hard.
Softness can overcome the hardest.
Soft and subtle approach can disarm a man of hot temper.

use softness to conquer toughness
conquering the unyielding with the yielding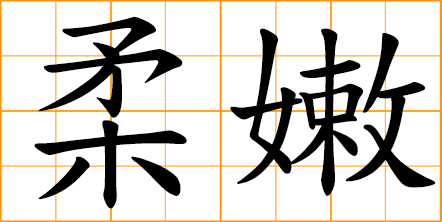 tender and delicate

fair and tender
soft and delicate

silk floss
soft, downy
incessant, continuous, everlasting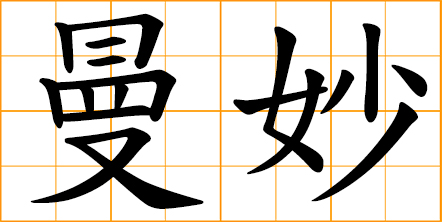 lithe and graceful
soft and beautiful
agile and supple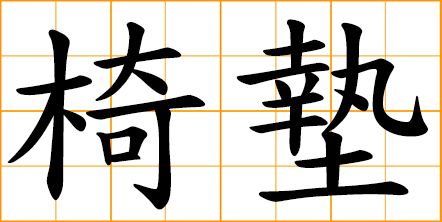 chair cushion
a fabric case filled with soft material,
which you put on a seat to make it more comfortable