Traditional and classic Chinese calligraphic symbols, words, idioms and proverbs for your art design. Created by
Andres Leo
since 2001.

Search Chinese symbols/words through this site:


List of all related Chinese words in English keywords:


If you could not find any Chinese words/phrases for your art design
Please contact with Andres Leo, he will try his best to translate and create a proper version for you.
The standard version is PNG transparent background format, with serval calligraphic fonts for art design.
The special service fee is $10 for one phrase, Please contact Andres Leo: taigoan@gmail.com
---
role
an actor's part in a play, film;
the part played by a person or thing
in a particular situation
see another keyword links:
actor

leading role
title role
protagonist
major figure
leading character
major characters in a play, film, novel

main actor
chief actor
leading actor
male title role

supporting role
supporting actor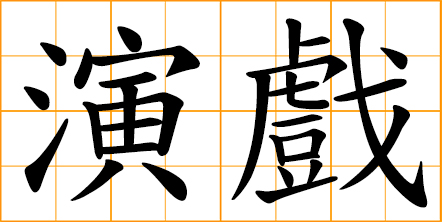 acting
pretending
play a role
act in a play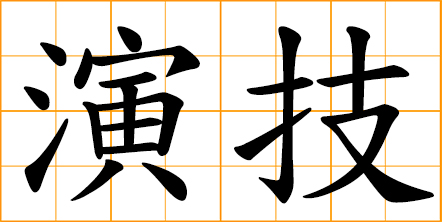 acting skills
performing skills
the art of performing fictional roles in plays, films, or television

leading player
top-notch player
master sportsman
leading role in an activity

pushing hands
backstage driving force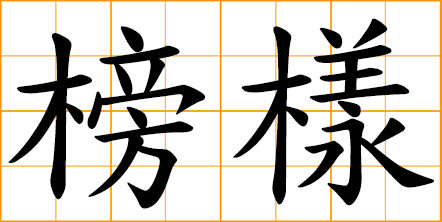 model
example
role model
leading figure
a good example for somebody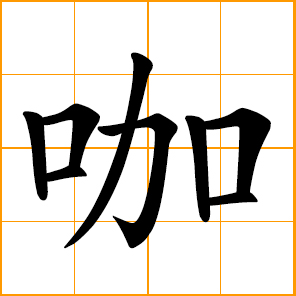 a role, character
(modern slang)

to act a role
to be a guest performer

role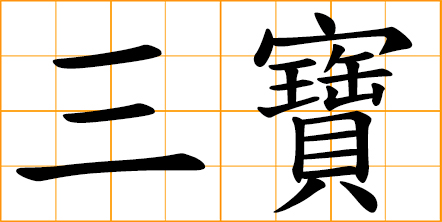 Three characters or roles in modern Chinese slang.