Traditional and classic Chinese calligraphic symbols, words, idioms and proverbs for your art design. Created by
Andres Leo
since 2001.

Search Chinese symbols/words through this site:


List of all related Chinese words in English keywords:


If you could not find any Chinese words/phrases for your art design
Please contact with Andres Leo, he will try his best to translate and create a proper version for you.
The standard version is PNG transparent background format, with serval calligraphic fonts for art design.
The special service fee is $10 for one phrase, Please contact Andres Leo: taigoan@gmail.com
---
reward
a thing given in recognition of
service, effort, or achievement;
give something to someone in recognition of
their services, efforts, or achievements
see another keyword links:
award

reward, payment

to reward
to requite
thank with a gift
return a favor to
appropriate return
repay with thanks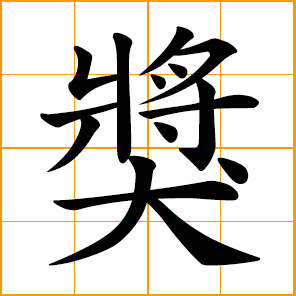 prize
award
to praise
to reward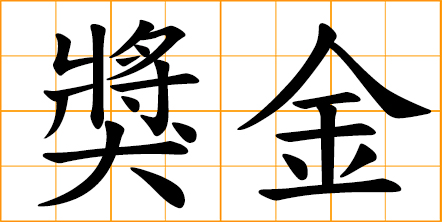 bonus
money reward
reward in money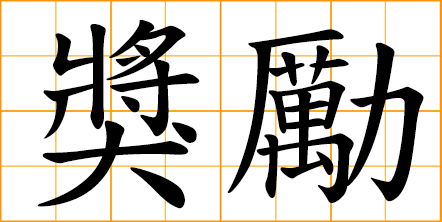 reward
incentive
encourage and reward
reward as encouragement

award, reward
award a prize
bestow a reward

money reward
pecuniary reward
financial reward

bounty
Wanted
offer a reward
offer a bounty for

to reward
award bonus
feast a victorious army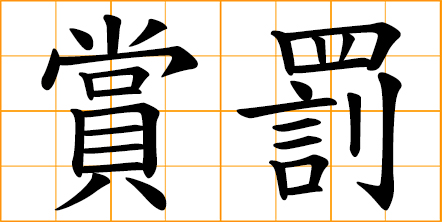 rewards and punishments

good karma
reward for good deeds
Virtue has its reward.

merit
strong point
good qualities
worthy qualities