Traditional and classic Chinese calligraphic symbols, words, idioms and proverbs for your art design. Created by
Andres Leo
since 2001.

Search Chinese symbols/words through this site:


List of all related Chinese words in English keywords:


If you could not find any Chinese words/phrases for your art design
Please contact with Andres Leo, he will try his best to translate and create a proper version for you.
The standard version is PNG transparent background format, with serval calligraphic fonts for art design.
The special service fee is $10 for one phrase, Please contact Andres Leo: taigoan@gmail.com
---
father
(multi-character Chinese words)
a male parent;
a man in relation to his child or children
father (see 1-character Chinese symbols)
see another keyword links:
man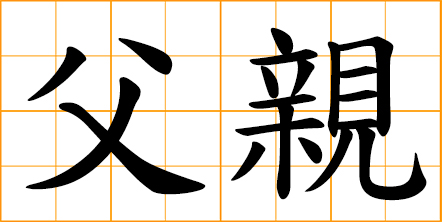 father


Father's Day

godfather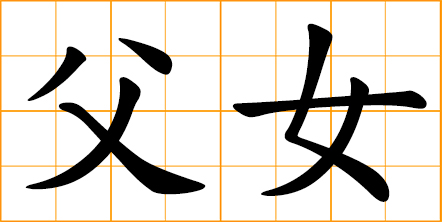 father and daughter

father and son

wife's father
father-in-law of a man

like father like son
as the father's merit
like the style of the father
like father's vigor of style



Like father, like son.

great-grandfather
the father of one's
grandmother or grandfather

single father
male baby sitter
a man who does babysitting temporarily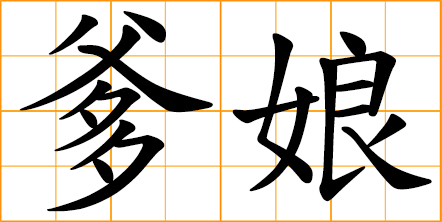 father and mother
(Mandarin dialect)

fathers of nation
sages of the past
worthy predecessor