Traditional and classic Chinese calligraphic symbols, words, idioms and proverbs for your art design. Created by
Andres Leo
since 2001.

Search Chinese symbols/words through this site:


List of all related Chinese words in English keywords:


If you could not find any Chinese words/phrases for your art design
Please contact with Andres Leo, he will try his best to translate and create a proper version for you.
The standard version is PNG transparent background format, with serval calligraphic fonts for art design.
The special service fee is $10 for one phrase, Please contact Andres Leo: taigoan@gmail.com
---
avoid
(multi-character Chinese words)
keep away from or stop oneself from doing something
avoid (see 1-character Chinese symbols)
see another keyword links:
away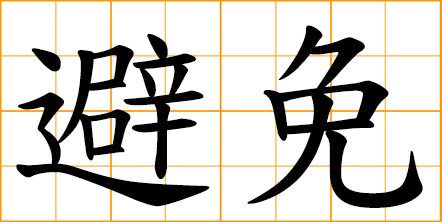 to avoid
to avert
to prevent
refrain from

Pursue good fortune and avoid disaster.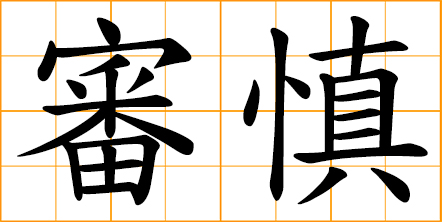 cautious
deliberate
prudential
circumspect
careful and avoiding risks

to value highly
treasure and avoid wasting

introvert
introverted
introversion
avoid large groups of people,
feeling more energized by time alone