TRANSLATE YOUR WORDS/MESSAGES
in both traditional and simplified Chinese characters
to reach more potential Chinese readers worldwide.
---
Chinese vocabulary with English keywords
A B C D E F G H I J K L M
N O P Q R S T U V W Y Z
vigorous
strong, healthy, and full of energy
see another keyword links:
vigorous (1-character)

strong
sturdy
robust
brawny
vigorous

forceful
full of strength
strong and assertive
vigorous and powerful

robust
vigorous
strong and healthy

vigorous
strong and healthy
sturdy and healthy

sturdy
robust
vigorous
healthy and strong
strong and vigorous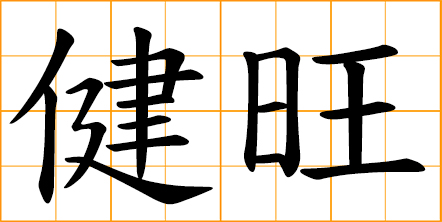 energetic
healthy and vigorous
robust and vigorous
in wonderful health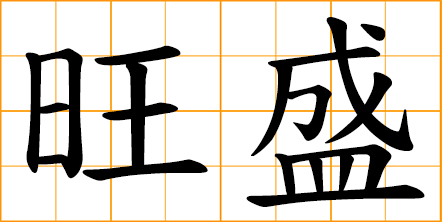 exuberant
vigorous
growing abundantly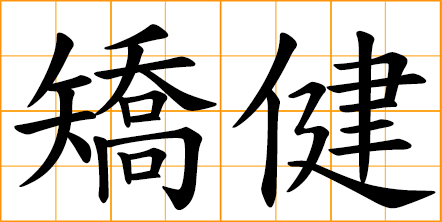 vigorous
robust physique
strong and healthy

agile and brisk
vigorous and nimble

capable and vigorous
strong and unyielding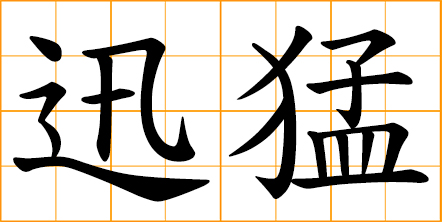 agile and vigorous

bold and powerful
fierce and powerful
mighty and vigorous

feminine vigorousness
majestic power of female
mighty prestige of female

majestic power
mighty prestige
masculine vigorousness

virile and robust
imposing momentum
masculine and vigorous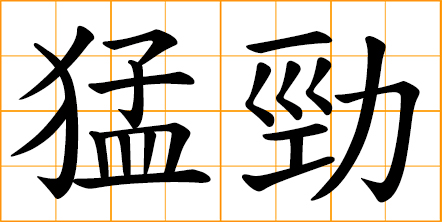 vigorous strength
dash with great force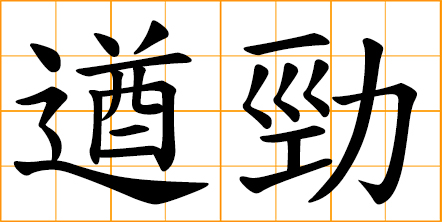 forceful
powerful with force
strong and energetic
vigorous and powerful
driving and forceful

strong enough
cool enough
energetic indeed
absolutely vigorous

powerful enemy
vigorous opponent

natural and powerful
simple and vigorous
vigorous and energetic
robust thoroughly

vigorous
exuberant
thriving
full of vitality

to rouse
to enliven
brace up mentally
be on one's mettle
vigorous and energetic


triumphant
daring and energetic
ambition and energy
high-spirited and vigorous

to invigorate
to reinvigorate
cause to prosper
develop vigorously
make something stronger,
or more exciting or successful again

to exert
to strive
efforts
endeavor
vigorous and determined attempt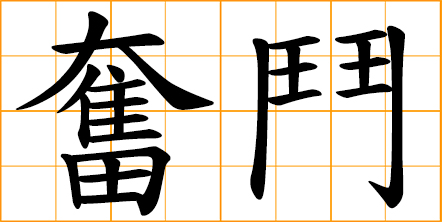 to strive
fight vigorously
struggle vigorously

liberal and unconstrained
vigorous and unrestrained
virile and unconventional

mighty in spirit
strong and vigorous
courage and determination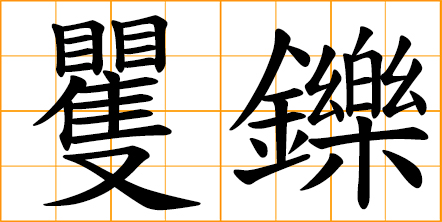 hale and hearty
keen and vigorous

great strength
force vigorously
push energetically
exert great efforts
with great exertion

strong
forceful
powerful
energetic
vigorous and powerful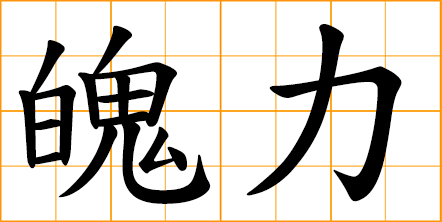 vigorousness
strong determination
daring and resolution
effort and enthusiasm

patriotic
patriotism
expressing devotion to and
vigorous support for one's country
---
TRANSLATE YOUR WORDS/MESSAGES
Your art design inspiration in classic Chinese words and verses!
Design ideas for Kung Fu, Martial art teaching and learning,
Tattoo, Engraving design, Congratulation cards, Epitaph, grave markers,
Your poetry, blog articles, websites, letters, special messages...
in both traditional and simplified Chinese characters
to reach more potential Chinese readers worldwide.
The creator and translator
of this website:
Chinese Words Database
Andres Leo's
Magic realism
Fiction Works in Chinese
AngelTales.me
天外飛來的人非人童話
---