Eight Chinese Characters 八字
Convert your Birth Year, Month, Day, Hour into
Eight Chinese Characters 八字 in lunar calendar,



Heavenly Stem 天干, Earthly Branch 地支, Chinese zodiac animals
used in Feng Shui, Horoscope, Matchmaking, and Fortune Telling
---
Chinese vocabulary with English keywords
A B C D E F G H I J K L M
N O P Q R S T U V W Y Z
temper
a person's state of mind seen
in terms of their being angry or calm;
improve the hardness and elasticity of steel
by reheating and then cooling it
see another keyword link:

temper
temperament
disposition

annoyed with
fly into a temper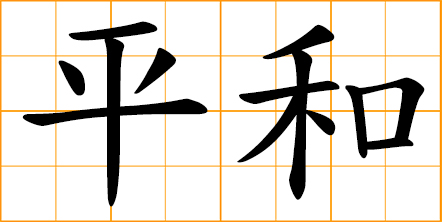 even-tempered
calm and peaceful


The soft can subdue the hard.
Softness can overcome the hardest.
Soft and subtle approach can disarm a man of hot temper.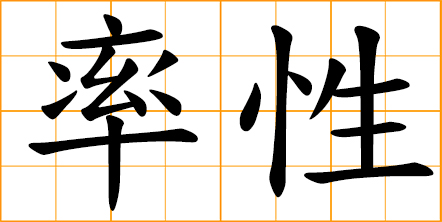 spontaneity
recklessness
straight tempered

experience and tempering
toughening through experience

steel oneself
temper oneself
training with endurance

to steel oneself
to temper oneself

to smelt
temper metal with fire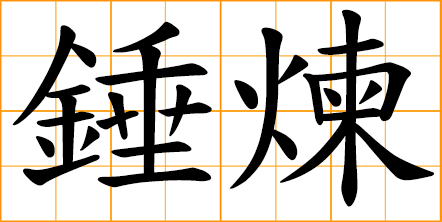 to forge
to temper
steel and temper


thoroughly tempered
steeled over and over again
tempering and steeling of life
severe training and hammering
after hard work and numerous revisions
---
1-character Chinese Words Collection
traditional/classical Chinese symbols
which are good for Chinese art design ideas
---
2-character Chinese Words Collection
traditional/classical 2-character words
which are good for Chinese art design ideas
---
Chinese Surnames, Family Names
Spelling based on standard Mandarin or Cantonese
---
Chinese Porverbs Collection
collection of modern and classic Chinese mottos and proverbs
---
Chinese words/symbols for
Love, Passion, Affection, Sentiment
---
Man, Male, Father, Boy, Borther
---
Woman, Female, Mother, Girl, Sister
---
Chinese words for Kung Fu, Martial Arts
---
Chinese words for Animals, Beasts, Pets
---
Chinese words for Birds, Wings, Flying
---
Chinese words for Food, Cooking, Eating
---
Chinese words for Fantasy, Legend, Mystery
---