Chinese Words Database Gift Shop
---
Chinese vocabulary with English keywords
A B C D E F G H I J K L M
N O P Q R S T U V W Y Z
talent
natural aptitude or skill;
natural ability to be good at something
see another keyword link: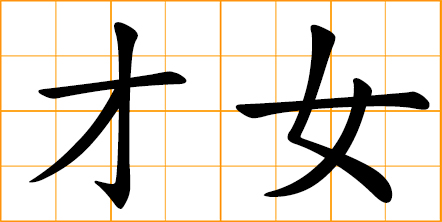 talented woman
gifted female scholar
a woman full of talent
a woman with brilliance of mind

talented man
gifted male scholar
a man full of talent
a man with brilliance of mind

a talent
person of ability
talented person
distinguished person

genius
prodigy
inborn gift
natural talent
natural endowments

prodigy
genius
rare talent
unusual talent
remarkable talent
colossal intellect

esprit
brilliance
keen intelligence
exceptional talent
vivacious cleverness

aptitude
endowments
ability and talent
skill and capability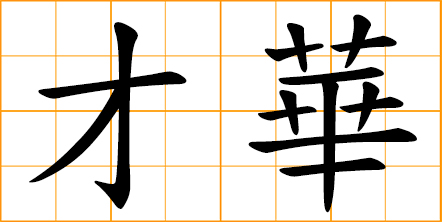 artistic creativity
brilliance of mind
exceptional talent
characteristically brilliant

artistic talent
talent and skill
talent and mastery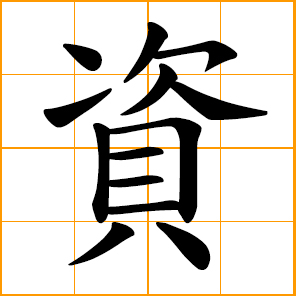 aptitude, ability, talent, endowment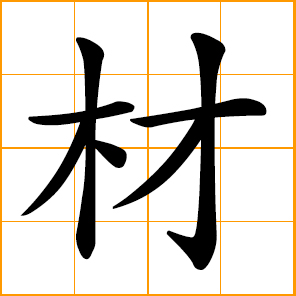 ability, capability
talent, aptitude
people of ability or competence

capability, talent, competent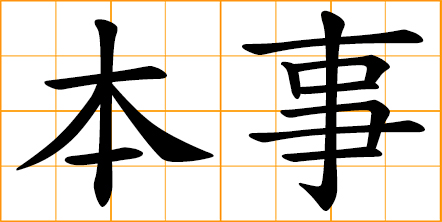 ability
skill
talent
capability
capacity to do something

skill
talent
agility of body movement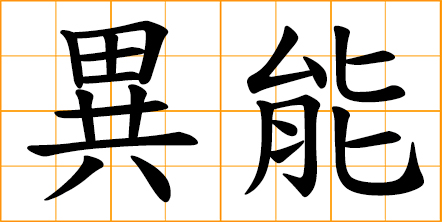 rare talent
mana ability
special ability
psychic powers
supernatural powers

extraordinary gift
uncommonly gifted

unusual genius
monstre sacre
personage of extraordinary talent
artist famous for being
deliberately creative and preposterous

illustrious individual
outstanding talent
outstanding people
wise and able person

elite
brave and superior person
person of outstanding talent
person with courage and ability

talented
superior
handsome
good-looking
a person of outstanding talent


creativity
originality
inventiveness
creative ability
talent to create

gift of talent
root of wisdom
talented nature

uncut jade
unpolished jade
potential talent


sheathe one's talent
modest about one's skill
refrain from showing one's ability
control and refrain from showing


Diligence makes up for deficiency.
Diligence can compensate for lack of natural talent.
Diligence is the means by which one makes up for one's dullness.

trick
craft
skill
ability
talent
---
1-character Chinese Words Collection
traditional/classical Chinese symbols
which are good for Chinese art design ideas
---
2-character Chinese Words Collection
traditional/classical 2-character words
which are good for Chinese art design ideas
---
Chinese Porverbs Collection
collection of modern and classic Chinese mottos and proverbs
---
Chinese words/symbols for
Love, Passion, Affection, Sentiment
---
Man, Male, Father, Boy, Borther
---
Woman, Female, Mother, Girl, Sister
---
Chinese words for Kung Fu, Martial Arts
---
Chinese words for Animals, Beasts, Pets
---
Chinese words for Birds, Wings, Flying
---
Chinese words for Food, Cooking, Eating
---
Chinese words for Fantasy, Legend, Mystery
---