Chinese-Word.com
Search words, phrases, mp3, video lessons from this site:













Fortune | Spring | Forever | Faith | Righteousness | Brave | Wise | True | Love | Peace | Virtue
Subscribe Andres Leo's Newsletter!
Chinese vocabulary with English keywords
A B C D E F G H I J K L M
N O P Q R S T U V W Y Z
reap
cut or gather a crop or harvest;
receive something beneficial as a
consequence of one's own or another's actions
see another keyword link:

to reap, harvest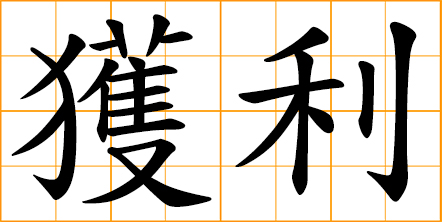 earn profits
reap profits
make a profit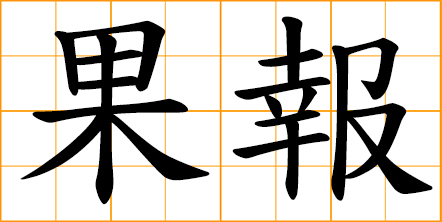 karma
retribution
You reap what you sow.
preordained fate in Buddhism
the retribution for good or evil deeds


The modest receive benefit, while the conceited reap failure.

reaping hook

reaping hook

Death
god of death
Grim Reaper
---
1-character Chinese Words Collection
traditional/classical Chinese symbols
which are good for Chinese art design ideas
---
2-character Chinese Words Collection
traditional/classical 2-character words
which are good for Chinese art design ideas
---
Chinese Surnames, Family Names
Spelling based on standard Mandarin or Cantonese
---
Chinese Porverbs Collection
collection of modern and classic Chinese mottos and proverbs
---
Chinese words/symbols for
Love, Passion, Affection, Sentiment
---
Man, Male, Father, Boy, Borther
---
Woman, Female, Mother, Girl, Sister
---
Chinese words for Kung Fu, Martial Arts
---
Chinese words for Animals, Beasts, Pets
---
Chinese words for Birds, Wings, Flying
---
Chinese words for Food, Cooking, Eating
---
Chinese words for Fantasy, Legend, Mystery