TRANSLATE YOUR WORDS/MESSAGES
in both traditional and simplified Chinese characters
to reach more potential Chinese readers worldwide.
---
Chinese vocabulary with English keywords
A B C D E F G H I J K L M
N O P Q R S T U V W Y Z
power
the ability or capacity to do something
see another keyword links:
powerful (1-character)
powerful (Chinese words)

power, authority
rights, legal rights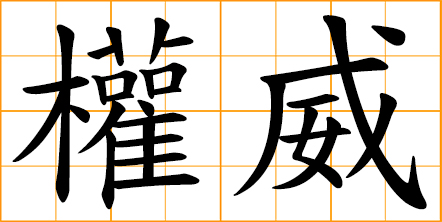 authority
authoritativeness
power and prestige

authorize
empower
give the authority or power to do something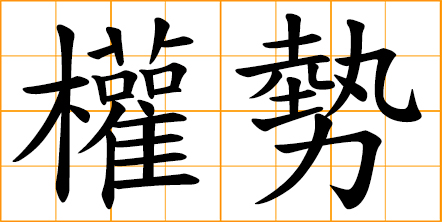 power and influence

power, strength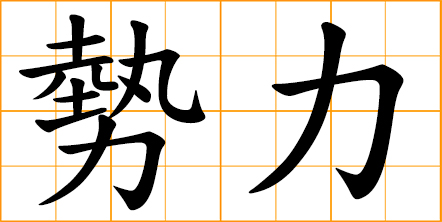 influence
power of influence
capacity to influence

strength
physical strength
force or power to do

power and prestige
powerful and influence

power
mighty power
formidable force
capacity to influence
force that inspires awe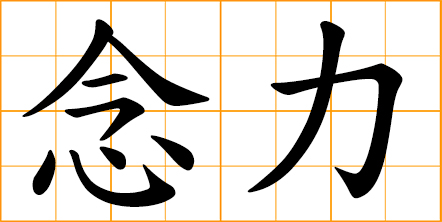 psychokinesis
the supernatural power to
move objects by mental effort alone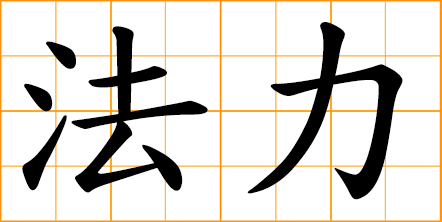 supernatural power
power of Buddhist doctrines

secret tricks
magic weapon
wonder-working magic
something of uncanny or occult power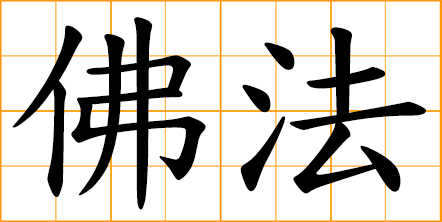 Buddha dharma
Buddhist doctrine
power of Buddha

power of the palm
(of kung fu palm method)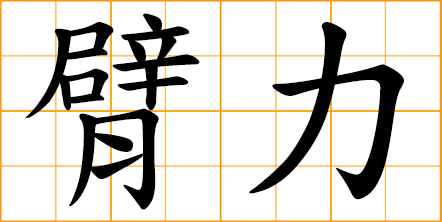 arm power
muscle strength of arms

brainpower
mental ability
intellectual strength

stamina
patience
willpower
perseverance

power generation
electricity generation
generate electric power

horsepower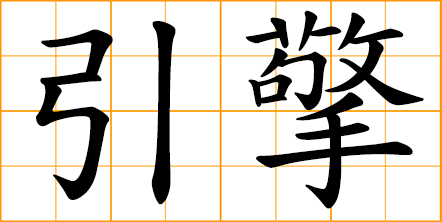 engine

durability
endurance
stamina
staying power

durability
endurance
persistence
sustaining power

attractiveness
appealing power

charisma of motivating
power to rally supporters
attractiveness that stimulates
appealing power to call together


memory power
faculty of memory
ability to remember things


primordial forces
prehistoric powers
supreme strength
enormous power


superpower
supernatural power
extraordinary ability
exceptional or extraordinary power or ability.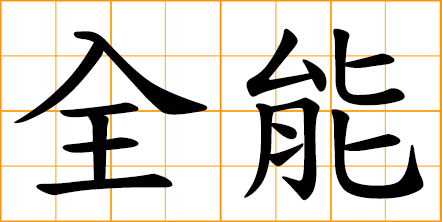 almighty
omnipotent, omnipotence
having unlimited power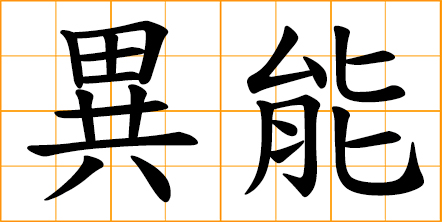 rare talent
mana ability
special ability
psychic powers
supernatural powers

divine power
magical power
marvelous ability
supernatural power

divine power
occult strength
superhuman strength
extraordinary power

occult martial art skills
magic power of qigong
remarkable feat of kung fu

display one's prowess
demonstrate one's power

majestic power
mighty prestige
masculine vigorousness

feminine vigorousness
majestic power of female
mighty prestige of female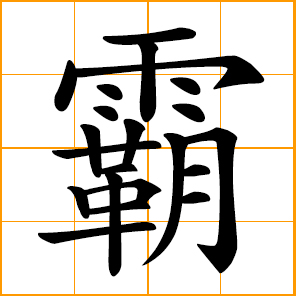 the strong
fierce ones
hegemonic power

overlord
hegemonist
supreme chief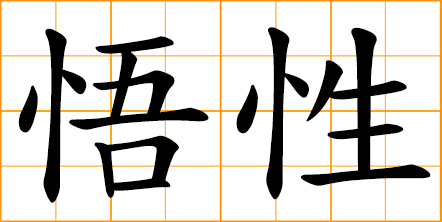 comprehension
power of comprehension
capacity for understanding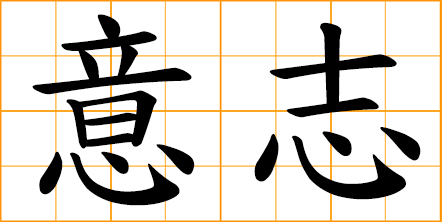 volition
will power
determination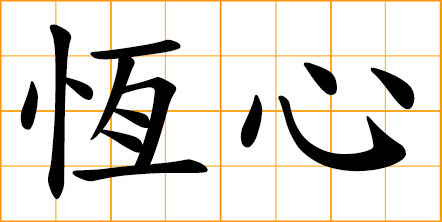 perseverance
persevering willpower
constancy of purpose
continued effort and determination

rise again
return to power
stage a comeback
success after failure
resume former superiority

to master
to control
have in hand
gain control of
within one's power

wield power
in power or authority
exercise control or power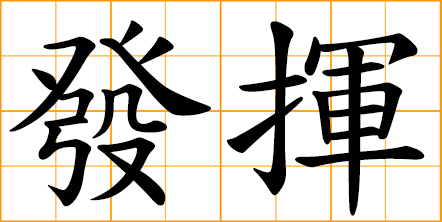 display talent
exhibit capability
demonstrate power
show implicit strength
bring skill into full play

arm wrestle
dispute power
contest the strength
match strength with
measure one's strength with
---
TRANSLATE YOUR WORDS/MESSAGES
Your art design inspiration in classic Chinese words and verses!
Design ideas for Kung Fu, Martial art teaching and learning,
Tattoo, Engraving design, Congratulation cards, Epitaph, grave markers,
Your poetry, blog articles, websites, letters, special messages...
in both traditional and simplified Chinese characters
to reach more potential Chinese readers worldwide.
---