TRANSLATE YOUR WORDS/MESSAGES
in both traditional and simplified Chinese characters
to reach more potential Chinese readers worldwide.
---
Chinese vocabulary with English keywords
A B C D E F G H I J K L M
N O P Q R S T U V W Y Z
military
the armed forces of a country;
relating to or characteristic of soldiers or armed forces
see another keyword link:

military horse
military forces
military affairs
have a military career

military, warlike
martial art
brave and daring

martial spirit
revere military skills
encourage martial spirit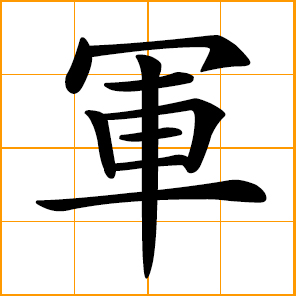 military
army, troops
corps, armed forces

soldier
serviceman
military personnel

martial
military
military affairs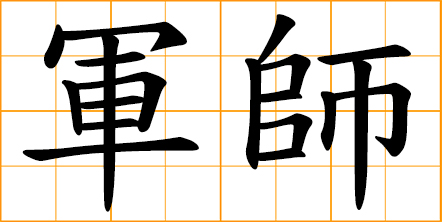 strategist
army adviser
military counsellor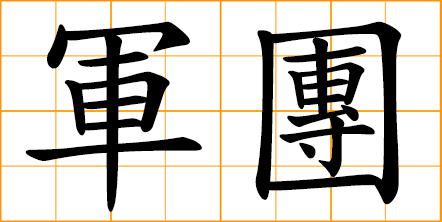 corps
legion
army group
military unit group


volunteer military
army of volunteers
righteous and courageous troops

Crusades
army of crusaders
fighters in the medieval Crusades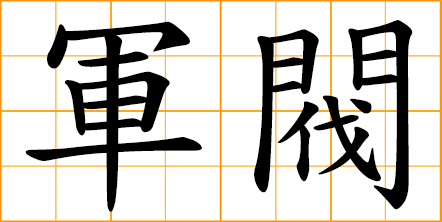 warlord

military camouflage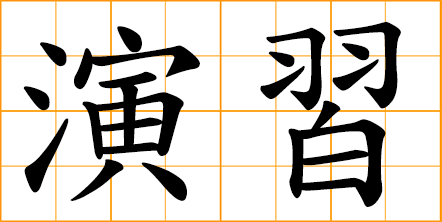 drill
exercise
maneuver
training exercises
military exercises

drill ground
an open area where
military drills are practiced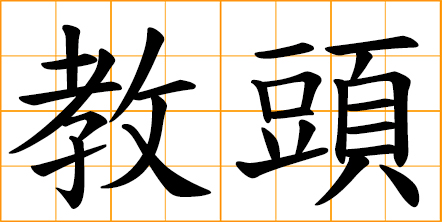 military coach
a person who instructs
or trains a military team

foot drill
military drill
troop training
army training
training soldiers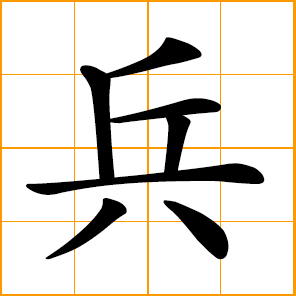 soldier
army, troops
military, warlike

speed is most valuable in military affairs
Mobility is the best tactics in fighting a war.

battle formation
troop arrangement
disposition of combat forces
appearance of a military deployment

brilliant and splendid
glorious battle achievement
meritorious military service

military officer
junior officer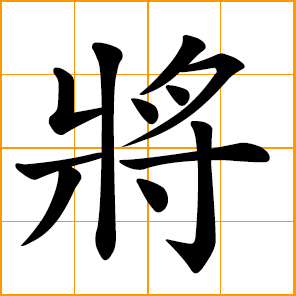 general
military leader of high rank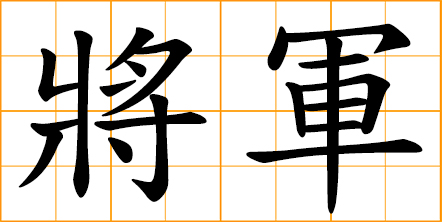 general
military leader of high rank


shogun
a military dictator in Japan
during the period from 1185 to 1868

a battle
forced labor
military service

a military unit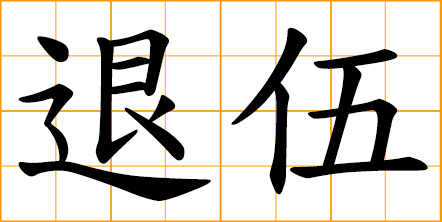 released from the military
discharged from the army

draft for military service
request employees

front line
battlefront
the military line that is closest to the enemy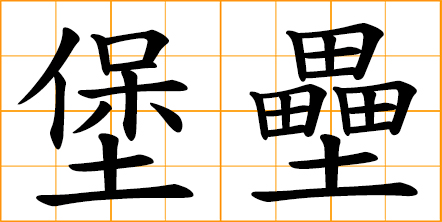 fortress
fortified building
military stronghold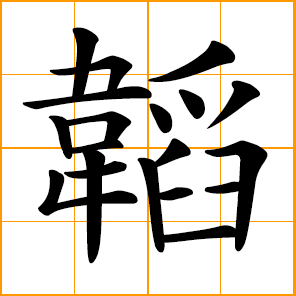 art of war
military strategy, tactics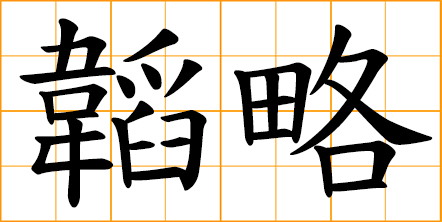 strategy
art of war
tactics of war
military strategy

art of war
military stratagem
military strategy and tactics

the Art of War
by Sun Tzu
an ancient Chinese military treatise

Sun Tzu
ancient Chinese military strategist,
author of the Art of War

strategist
member of a brain trust
counsellor on military strategy

conquest
to conquer
to subjugate
overcome and take control of
a place by military force
---
TRANSLATE YOUR WORDS/MESSAGES
Your art design inspiration in classic Chinese words and verses!
Design ideas for Kung Fu, Martial art teaching and learning,
Tattoo, Engraving design, Congratulation cards, Epitaph, grave markers,
Your poetry, blog articles, websites, letters, special messages...
in both traditional and simplified Chinese characters
to reach more potential Chinese readers worldwide.
The creator and translator
of this website:
Chinese Words Database
Andres Leo's
Magic realism
Fiction Works in Chinese
AngelTales.me
天外飛來的人非人童話
---