Eight Chinese Characters 八字
Convert your Birth Year, Month, Day, Hour into
Eight Chinese Characters 八字 in lunar calendar,



Heavenly Stem 天干, Earthly Branch 地支, Chinese zodiac animals
used in Feng Shui, Horoscope, Matchmaking, and Fortune Telling
---
Chinese vocabulary with English keywords
A B C D E F G H I J K L M
N O P Q R S T U V W Y Z
memorable
worth remembering,
especially because of being special or unusual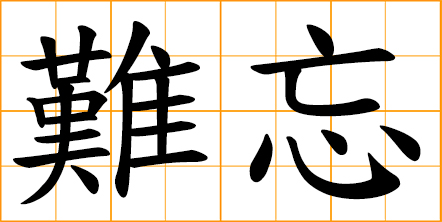 memorable
unforgettable
hard to forget
indelible impression

a memorable trip
It's been a worthwhile trip.
The trip is not a waste of time.
The trip has been well worthwhile.
The journey has not been made in vain.

memory
to recall
to recollect
think back
call to mind
recall the past
something remembered from the past

remember old friends
cherish old friendship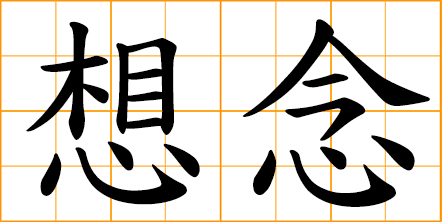 to miss
remember fondly
long to see again
cherish the memory of
thinking of someone not around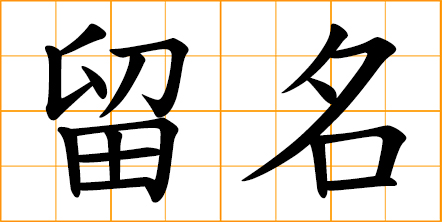 go down in history
have a niche in history
leave one's name to posterity
be remembered or recorded good reputation in history
---
1-character Chinese Words Collection
traditional/classical Chinese symbols
which are good for Chinese art design ideas
---
2-character Chinese Words Collection
traditional/classical 2-character words
which are good for Chinese art design ideas
---
Chinese Surnames, Family Names
Spelling based on standard Mandarin or Cantonese
---
Chinese Porverbs Collection
collection of modern and classic Chinese mottos and proverbs
---
Chinese words/symbols for
Love, Passion, Affection, Sentiment
---
Man, Male, Father, Boy, Borther
---
Woman, Female, Mother, Girl, Sister
---
Chinese words for Kung Fu, Martial Arts
---
Chinese words for Animals, Beasts, Pets
---
Chinese words for Birds, Wings, Flying
---
Chinese words for Food, Cooking, Eating
---
Chinese words for Fantasy, Legend, Mystery
---