TRANSLATE YOUR WORDS/MESSAGES
in both traditional and simplified Chinese characters
to reach more potential Chinese readers worldwide.
---
Chinese vocabulary with English keywords
A B C D E F G H I J K L M
N O P Q R S T U V W Y Z
kind, kindness
see another keyword link:
kind (1-character)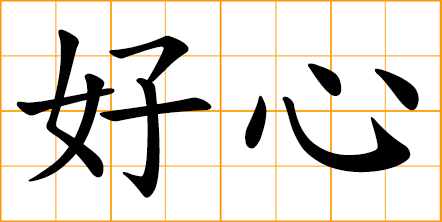 kindness
goodwill
kind-hearted
good-hearted
good intention
well intentioned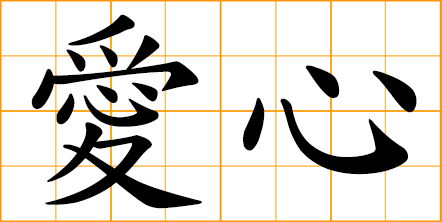 caring
benevolent heart
kindness and concern

kindness
benevolence
charitable heart
compassionate heart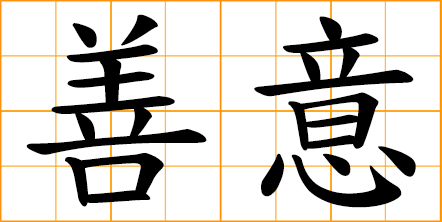 good will
good intention
pious intention

kind-hearted
well-disposed
good-natured
good and honest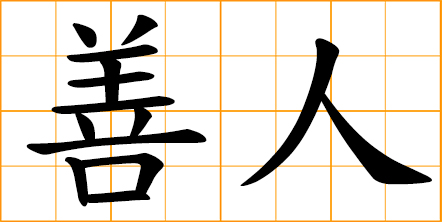 samaritan
philanthropist
charitable person
kind hearted and benevolent fellow

good-hearted
kindhearted
kind and friendly
goodness and virtue

subtle and kind
nice and cordial
wonderful goodness
ingenious and friendly

friendly
affable
amicable
neighborly

genial
affable
kind-hearted
good-natured
kind and gentle
cheerful and friendly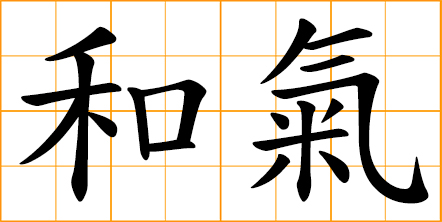 friendly
amiable
affable
kind and pleasant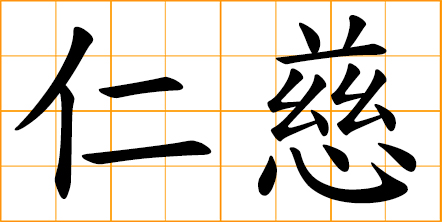 mercy
leniency
kindness
benevolence
magnanimity
philanthropy
charitable
benevolent

mercy and love
leniency and love
kindness and love
magnanimity and love

compassion
commiseration
to sympathize
feel pity for
show sympathy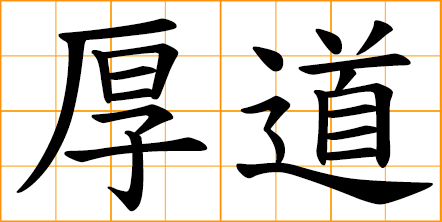 tender-hearted
kind and honest
treats with kindness
virtuous and sincere
decent and magnanimous
generous and tender-hearted

great kindness
excessive favor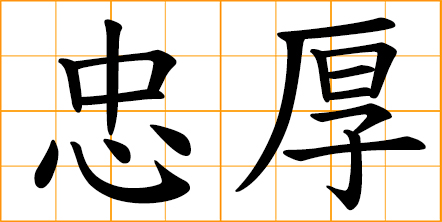 kind and sincere
honest and tolerant
sincere and kindly

magnanimous
great-hearted
large-minded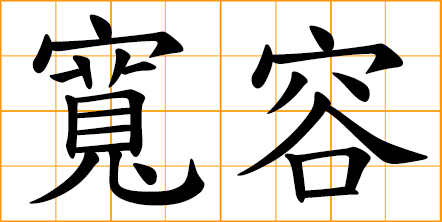 forbearing
indulgent
forgiving, merciful
tolerant, tolerance
lenient, lenience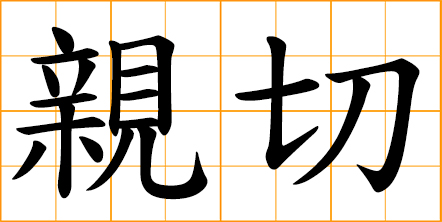 cordial and kind
sweet and decent
amiable and gracious
benevolent and friendly
easy to deal with friendly

grace and favor
favor and kindness

requite favors
repay kindness
pay a debt of gratitude


hospitality
human touch
human interest
human kindness

return good for evil
render good for evil
repay evil with kindness
heap coals of fire on one's head

generous
generosity
willing to give money, help, kindness,
especially more than is usual or expected
---
TRANSLATE YOUR WORDS/MESSAGES
Your art design inspiration in classic Chinese words and verses!
Design ideas for Kung Fu, Martial art teaching and learning,
Tattoo, Engraving design, Congratulation cards, Epitaph, grave markers,
Your poetry, blog articles, websites, letters, special messages...
in both traditional and simplified Chinese characters
to reach more potential Chinese readers worldwide.
---