TRANSLATE YOUR WORDS/MESSAGES
in both traditional and simplified Chinese characters
to reach more potential Chinese readers worldwide.
---
Chinese vocabulary with English keywords
A B C D E F G H I J K L M
N O P Q R S T U V W Y Z
heart
see another keyword link:
heart (Chinese idiom)

heart

to love
to favor
cherish with heart
extremely fond of

heart and soul
mind and spirit

heartfelt
true-hearted
wholehearted
sincere, sincerity

kindness
benevolence
charitable heart
compassionate heart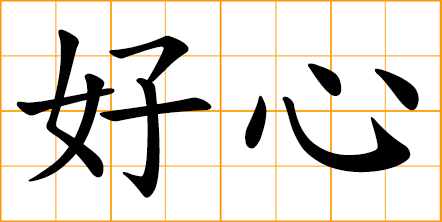 kindness
goodwill
kind-hearted
good intention
well intentioned

attentive
thoughtful
considerate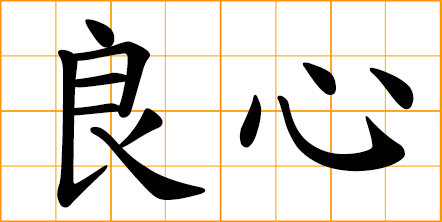 conscience
moral sense
sense of right
inner voice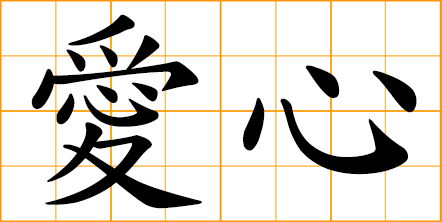 caring
benevolent heart
kindness and concern

playfulness
childishness
childish heart
childlike innocence

affection of a girl
heart of a young woman

pure heart
graceful mind
beautiful heart of woman
(classic literary writing)

innermost
inmost soul
innermost world
bottom of the heart

human heart
public feeling
popular feeling
the will of the people

secular thoughts
worldly desires
worldly mindedness
heart set on the mundane
(to a divine being)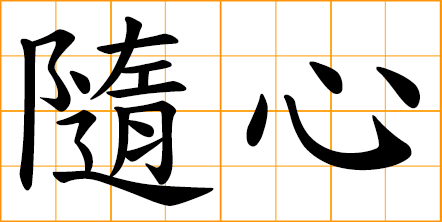 have one's own way
do what one desires
follow one's inclinations
act where one's mind reaches

blood pulse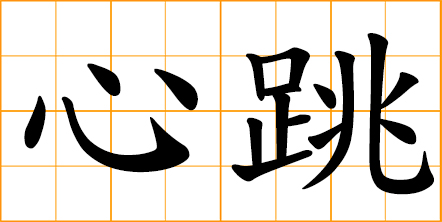 heartbeat

palpitation

throbbing
palpitating
touched emotionally

tempted
show interest
moved mentally
perturbed mentally
palpitating with excitement

satisfied
fulfill one's desire
after one's own heart
satisfy one's expectations
(classic literary writing)

one heart
concerted efforts
make concerted efforts
together with one heart
work in full cooperation

to be of one mind
with same intentions
together with one heart
feelings of friendship
work with a common purpose

intimate
understanding
heart-to-heart
private and personal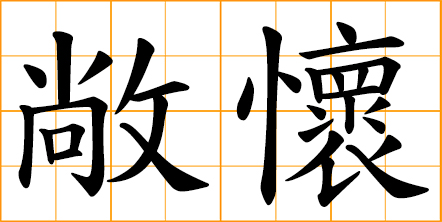 open one's heart
bare one's chest
being cheerful and happy

lucid mind
untroubled heart
clarify one's heart
cleanse one's heart

heartbroken
extremely sad
broken-hearted
break one's heart
---
TRANSLATE YOUR WORDS/MESSAGES
Your art design inspiration in classic Chinese words and verses!
Design ideas for Kung Fu, Martial art teaching and learning,
Tattoo, Engraving design, Congratulation cards, Epitaph, grave markers,
Your poetry, blog articles, websites, letters, special messages...
in both traditional and simplified Chinese characters
to reach more potential Chinese readers worldwide.
---