Eight Chinese Characters 八字
Convert your Birth Year, Month, Day, Hour into
Eight Chinese Characters 八字 in lunar calendar,



Heavenly Stem 天干, Earthly Branch 地支, Chinese zodiac animals
used in Feng Shui, Horoscope, Matchmaking, and Fortune Telling
---
Chinese vocabulary with English keywords
A B C D E F G H I J K L M
N O P Q R S T U V W Y Z
hardship
severe suffering or privation;
difficult or unpleasant conditions of life
see another keyword link:

difficulty
adversity
distress
hardship

overcome adversity
get over hardships
surmount obstacles


thoroughly tempered
steeled over and over again
tempering and steeling of life
severe training and hammering
after hard work and numerous revisions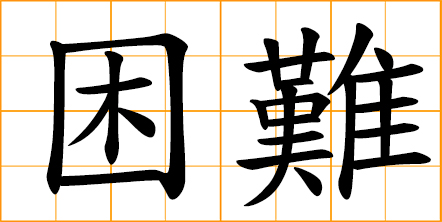 difficult
difficulty
hard, tough
causing hardships or problems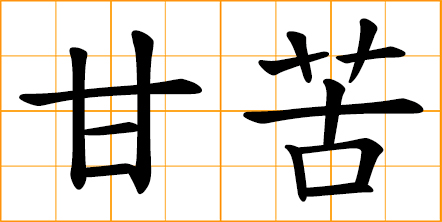 joys and sorrows
sweetness and bitterness
happiness and suffering
hardship and difficulties of life


Luck turns after hardship.
After suffering comes happiness.
When bitterness is finished, sweetness begins.

bear hardships
suffer hardships
endure hardships
have a rough time
live through hardships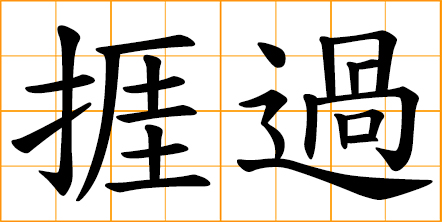 to endure
to survive
put up with
undergo difficulties
live through hardships

survive
continue to live or exist
in spite of danger or hardship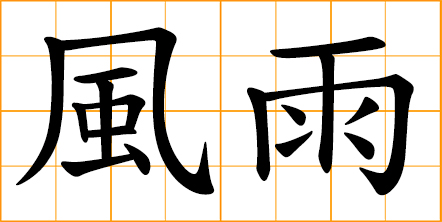 wind and rain
trials and hardships

to succor
give relief
assistance and support
in times of hardship and distress

to grind
to sharpen
wear down
hardship, suffering
---
1-character Chinese Words Collection
traditional/classical Chinese symbols
which are good for Chinese art design ideas
---
2-character Chinese Words Collection
traditional/classical 2-character words
which are good for Chinese art design ideas
---
Chinese Surnames, Family Names
Spelling based on standard Mandarin or Cantonese
---
Chinese Porverbs Collection
collection of modern and classic Chinese mottos and proverbs
---
Chinese words/symbols for
Love, Passion, Affection, Sentiment
---
Man, Male, Father, Boy, Borther
---
Woman, Female, Mother, Girl, Sister
---
Chinese words for Kung Fu, Martial Arts
---
Chinese words for Animals, Beasts, Pets
---
Chinese words for Birds, Wings, Flying
---
Chinese words for Food, Cooking, Eating
---
Chinese words for Fantasy, Legend, Mystery
---