Translate Your Words/Names
Get a favorable Chinese translation
for your creative art design and tattoo!
Submit Your Idea!

Chinese keywords listed alphabetically
HOME - A B C D E F G H I J K L
M N O P Q R S T U V W X Y Z
---
fortunate
see another keyword link:
fortunate (1-character)
fortune (Chinese words)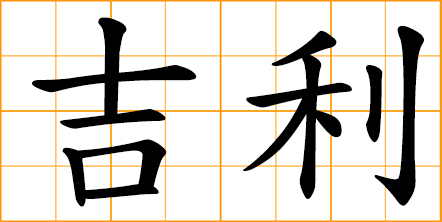 lucky
auspicious
propitious
fortunate
good luck

lucky
fortunate
good luck
good fortune

lucky
very fortunate
have good luck
have one's moments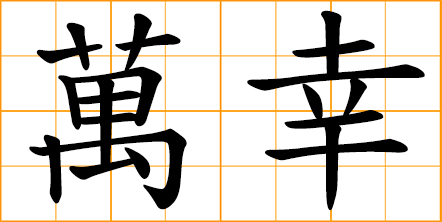 extremely lucky
by sheer luck
very fortunate indeed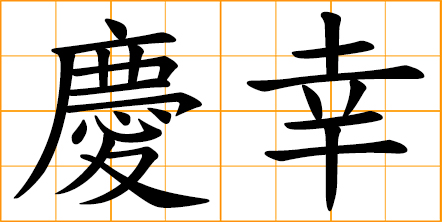 fortunately
congratulate oneself

fortunately
lucky enough
have the honor


So nice to meet you!
be the most supreme a stroke of luck


supremely fortunate
heavenly providential
flood of good fortune fills the heavens
One's vast happiness is as high as the heaven.

Lucky for everything.
Good luck in everything.


safely out of danger
change danger into safety
misfortune turns to blessing
shift calamities into blessings
turn bad luck into good fortune
---
Translate Your Words/Names
Get a favorable Chinese translation
for your creative art design and tattoo!
Submit Your Idea!
---