Translate Your Words/Names
Get a favorable Chinese translation
for your creative art design and tattoo!
Submit Your Idea!

Chinese keywords listed alphabetically
HOME - A B C D E F G H I J K L
M N O P Q R S T U V W X Y Z
---
evil
see another keyword link:
evil spirits (Chinese words)

evil, wicked, vicious


Evil can never prevail over good.
Heresy cannot overthrow the truth.
Good will always prevail over evil.
Upright need not fear the crooked.


evil
wicked
demon
monster
evil spirits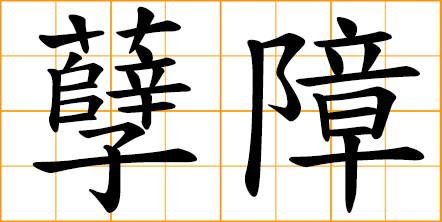 evil creature
vile spawn
(classic literary writing)
---
Translate Your Words/Names
Get a favorable Chinese translation
for your creative art design and tattoo!
Submit Your Idea!
---