Eight Chinese Characters 八字
Convert your Birth Year, Month, Day, Hour into
Eight Chinese Characters 八字 in lunar calendar,



Heavenly Stem 天干, Earthly Branch 地支, Chinese zodiac animals
used in Feng Shui, Horoscope, Matchmaking, and Fortune Telling
---
Chinese vocabulary with English keywords
A B C D E F G H I J K L M
N O P Q R S T U V W Y Z
evil
profoundly immoral and wicked;
profound immorality and wickedness,
especially when regarded as a supernatural force
see another keyword link:
related section:
Chinese words for Fantasy, Legend, Mystery

evil, wicked, vicious


Evil can never prevail over good.
Heresy cannot overthrow the truth.
Good will always prevail over evil.
Virtuous shall eventually vanquish the evil.

evil
wicked
demon
monster
evil spirits

evil
evil deeds
consequence of sin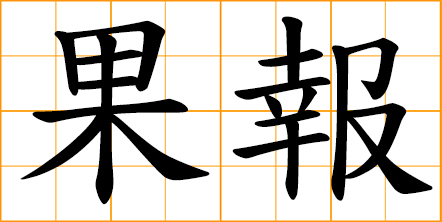 karma
retribution
You reap what you sow.
preordained fate in Buddhism
the retribution for good or evil deeds

fight evil with evil
cure ills with poison
use poison to counteract poison
use poison as an antidote for poison

return good for evil
render good for evil
repay evil with kindness
---
1-character Chinese Words Collection
traditional/classical Chinese symbols
which are good for Chinese art design ideas
---
2-character Chinese Words Collection
traditional/classical 2-character words
which are good for Chinese art design ideas
---
Chinese Surnames, Family Names
Spelling based on standard Mandarin or Cantonese
---
Chinese Porverbs Collection
collection of modern and classic Chinese mottos and proverbs
---
Chinese words/symbols for
Love, Passion, Affection, Sentiment
---
Man, Male, Father, Boy, Borther
---
Woman, Female, Mother, Girl, Sister
---
Chinese words for Kung Fu, Martial Arts
---
Chinese words for Animals, Beasts, Pets
---
Chinese words for Birds, Wings, Flying
---
Chinese words for Food, Cooking, Eating
---
Chinese words for Fantasy, Legend, Mystery
---