Eight Chinese Characters 八字
Convert your Birth Year, Month, Day, Hour into
Eight Chinese Characters 八字 in lunar calendar,



Heavenly Stem 天干, Earthly Branch 地支, Chinese zodiac animals
used in Feng Shui, Horoscope, Matchmaking, and Fortune Telling
---
Chinese vocabulary with English keywords
A B C D E F G H I J K L M
N O P Q R S T U V W Y Z
benefit
receive an advantage;
an advantage or profit gained from something
see another keyword link: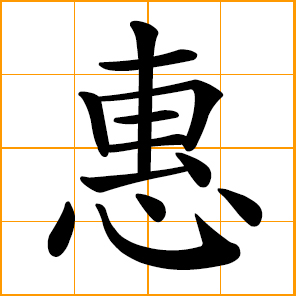 to benefit
to favor
to profit
a favor, kindness

benefit, profit, interest
favorable, beneficial
advantage, advantageous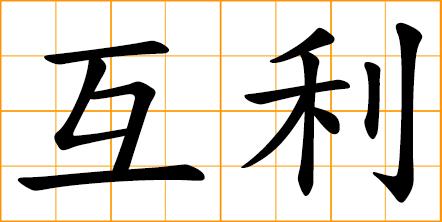 reciprocal
mutual benefit
mutually beneficial
benefit each other

welfare
interests
fringe benefits

profit
benefit
interest
advantage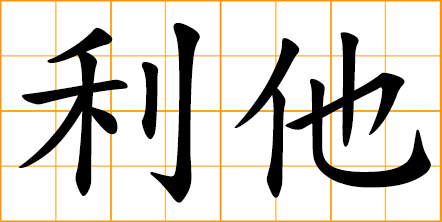 altruistic
altruism
benefit others


benefited in every way
lucky in every endeavor
successful in whatever one does

to benefit
the profit
beneficial

profit by
benefit from
be benefited
derive benefit


Modesty benefits, arrogance hurts.
The modest receive benefit, while the conceited reap failure.

Benefit by mutual discussion.
Pool wisdom for mutual benefit.
Profit from widespread suggestions.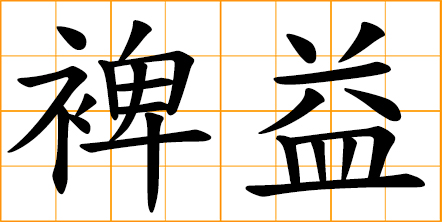 benefit
advantage
profit gained

to benefit, enrich
grace, favors, kindness

to benefit, relieve, aid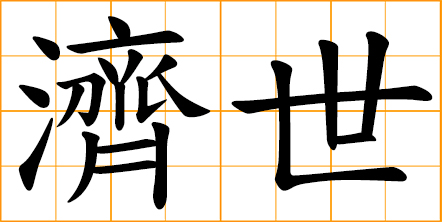 benefit the world
help the world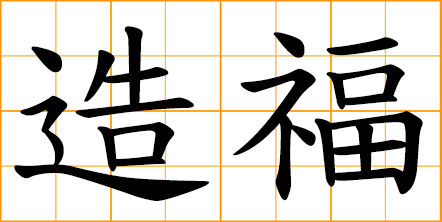 to benefit
confer benefits on
bring prosperity to
do good deeds to

merit and virtue
achievement and virtue
charitable and pious deeds
action that is done for the benefit of others

favors, benefits
good grace, respectful gift

to receive benefits

enjoy the use of
take pleasure from
possess and benefit from

to enjoy
possess and benefit from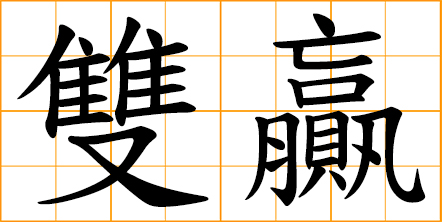 win-win
profitable to both sides
---
1-character Chinese Words Collection
traditional/classical Chinese symbols
which are good for Chinese art design ideas
---
2-character Chinese Words Collection
traditional/classical 2-character words
which are good for Chinese art design ideas
---
Chinese Surnames, Family Names
Spelling based on standard Mandarin or Cantonese
---
Chinese Porverbs Collection
collection of modern and classic Chinese mottos and proverbs
---
Chinese words/symbols for
Love, Passion, Affection, Sentiment
---
Man, Male, Father, Boy, Borther
---
Woman, Female, Mother, Girl, Sister
---
Chinese words for Kung Fu, Martial Arts
---
Chinese words for Animals, Beasts, Pets
---
Chinese words for Birds, Wings, Flying
---
Chinese words for Food, Cooking, Eating
---
Chinese words for Fantasy, Legend, Mystery
---