TRANSLATE YOUR WORDS/MESSAGES
in both traditional and simplified Chinese characters
to reach more potential Chinese readers worldwide.
---
Chinese vocabulary with English keywords
A B C D E F G H I J K L M
N O P Q R S T U V W Y Z
attract
draw someone or something towards them;
make people want to visit a place;
cause to have a liking for or interest in
see another keyword link: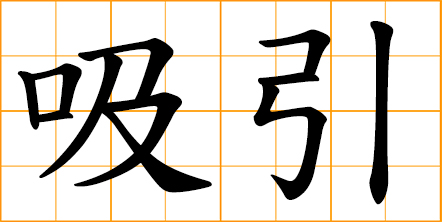 to attract
to fascinate
attract attention
fascinated by charm

attractiveness
attractive force
charisma
compelling charm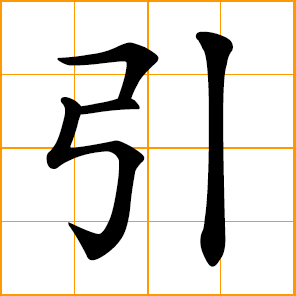 to pull, attract
to guide, lead
to cause, induce

attracting force
gravity, gravitation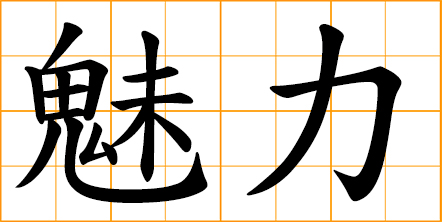 charm
glamor
charisma
attractive quality
compelling attractiveness

magnetic force
magnetic attraction

magnetism
attractive charm
enchanting and charming
ability to attract and charm people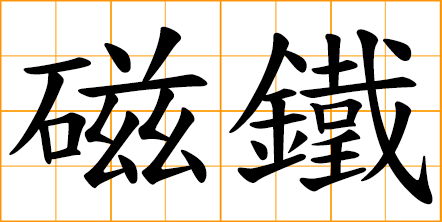 magnet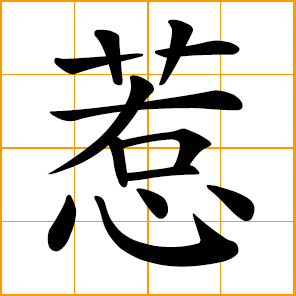 to tease, provoke
to invite, attract, ask for

to flirt
to tease
behave as though sexually attracted to someone,
but playfully in a not serious way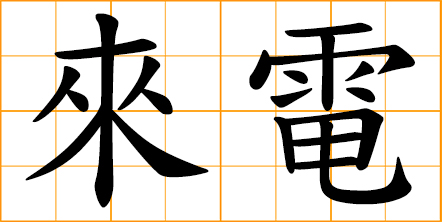 feel attracted to each other
have chemistry with someone

attracted to
good feeling
good vibes


heart to heart harmoniously
have mutual affinity each other
mutual understanding and attraction
complete meeting of minds between two people

elegant demeanor
amorous appearance
flirtatious expressions
playful sexual attraction


charming and graceful
fascinating and charming
various elegant demeanor
every playful sexual attraction
all different kinds of flirtatious expressions

affinity
appetence
approachability
natural attraction

charisma of motivating
power to rally supporters
attractiveness that stimulates
attractiveness that interests or pleases or stimulates

gimmick
publicity stunt
trick to attract publicity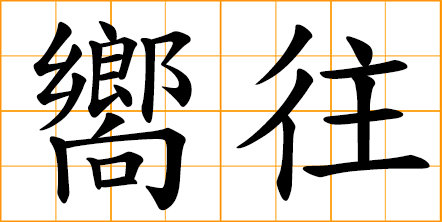 yearn for
longing for
aspire after
look forward to
attracted toward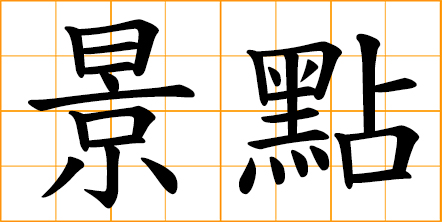 scenic spot
travel sight
tourist attraction

visibility
attracting special attention,
as by outstanding qualities or eccentricities

homosexual
homosexuality
sexual attraction to people of one's own sex
---
TRANSLATE YOUR WORDS/MESSAGES
Your art design inspiration in classic Chinese words and verses!
Design ideas for Kung Fu, Martial art teaching and learning,
Tattoo, Engraving design, Congratulation cards, Epitaph, grave markers,
Your poetry, blog articles, websites, letters, special messages...
in both traditional and simplified Chinese characters
to reach more potential Chinese readers worldwide.
The creator and translator
of this website:
Chinese-Word.com
Chinese Words Database
Andres LEO 's
Magic Realism
Fiction Works Collection
in traditional Chinese language
AngelTales.me
天外飛來的人非人童話
---