TRANSLATE YOUR WORDS/MESSAGES
in both traditional and simplified Chinese characters
to reach more potential Chinese readers worldwide.
---
Chinese vocabulary with English keywords
A B C D E F G H I J K L M
N O P Q R S T U V W Y Z
affection
a gentle feeling of fondness or liking
see another keyword link:
related section:
Chinese words for
Love, passion, affection, sentiment

sentiment, affection

tender regards
feeling of liking
love and affection

pledge love
get engaged
engaged affection
token of love
exchange love tokens or vows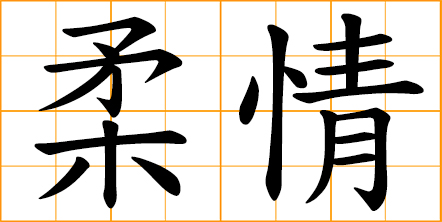 tender affection
tender feelings
soft and sentimental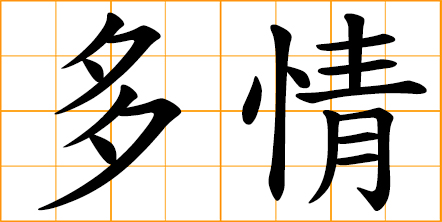 passionate
emotional
sentimental
full of affection

real affection
true sentiments
genuine feelings

heartfelt emotion
innermost feelings
affection in one's heart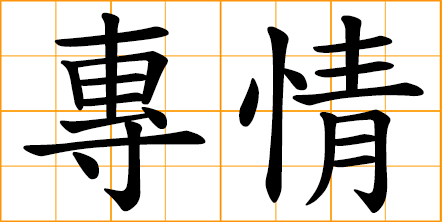 faithful in a relationship

deep love
deep feeling
deep affection

love
romance
tender passion
tender sentiment
close relationship between
two people in love with each other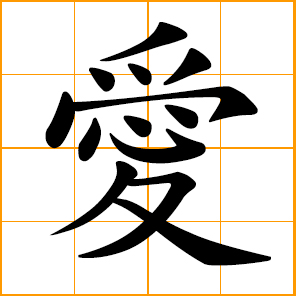 love
affection
feelings of liking or love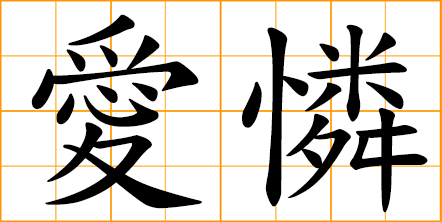 love and pity
show fondness for
show tender affection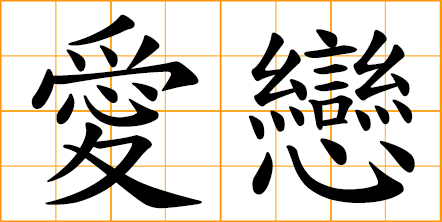 in love with
feel deeply attached to

first love
calf love
puppy love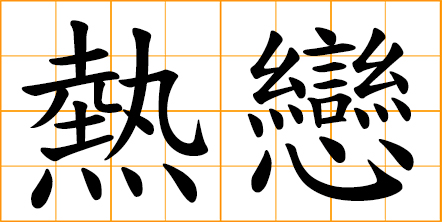 madly in love
passionately in love
infatuatedly with someone

affection of a girl
heart of a young woman

family love
affection of family

be fond of
strong liking
deeply in love

destined affection
brought together by fate

togetherness
fraternal love
friendly affection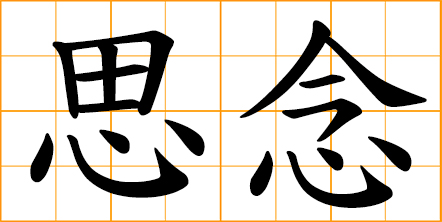 miss someone
think of somebody

romantic

lovey-dovey
conjugal love
mutual affection between a couple

deeply attached to each other
loath to part from each other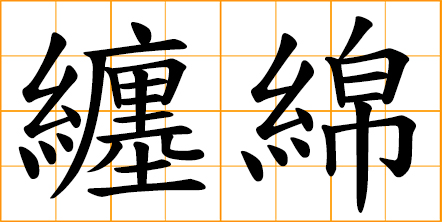 lingering
moving romance
touching sentiment
bound up with affection

nestle to
cuddle up
lean close to
snuggle close to
huddle against someone


Love is as deep as the sea.

inseparable
difficult to part with
unable to be separated


love grows over time
familiarity breeds fondness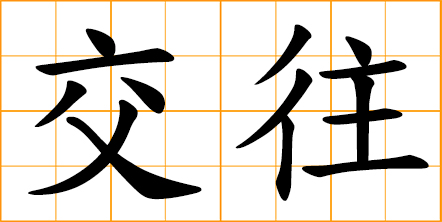 to date
in a relationship
dating someone
seeing somebody
---
TRANSLATE YOUR WORDS/MESSAGES
Your art design inspiration in classic Chinese words and verses!
Design ideas for Kung Fu, Martial art teaching and learning,
Tattoo, Engraving design, Congratulation cards, Epitaph, grave markers,
Your poetry, blog articles, websites, letters, special messages...
in both traditional and simplified Chinese characters
to reach more potential Chinese readers worldwide.
The creator and translator
of this website:
Chinese Words Database
Andres Leo's
regular periodical blog writing
in traditional Chinese language
angeltalesiowa.blogspot.com
Magic Realism
Fiction Works Collection
AngelTales.me
天外飛來的人非人童話
---